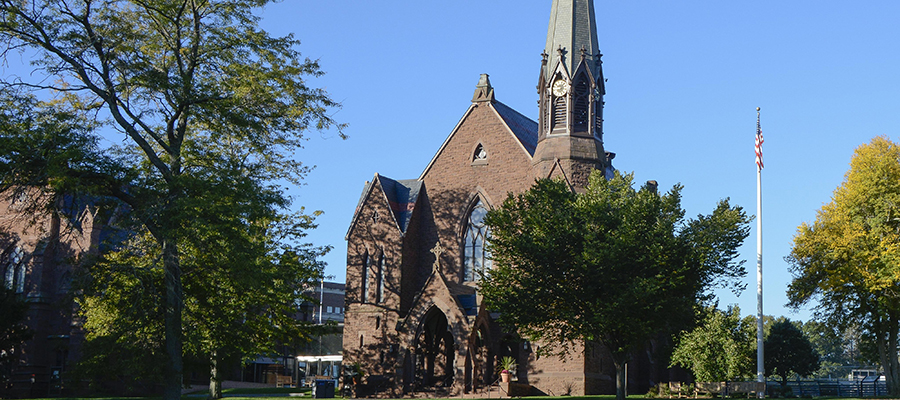 Graduate Recital: Ridvan Aydinli—Turkish makam to Turkmen mukam
Monday, April 25, 2022 at 9:00pm
Memorial Chapel, 221 High Street
FREE! Masks required.
A journey between Turkish classical makam and Turkmen mukam musical traditions via ney (end-blown flute) and dutar (two-stringed lute) by graduate music students Ridvan Aydinli and Mohammad Geldi Geldi Nejad.
"Music is the science of wisdom / Illuminated to cognizant and miscognizant / Many mysteries to conceive it has / At times tear apart chests"—Erzurumlu İbrahim Hakkı (18th-century)

Ridvan Aydinli will demonstrate the rich microtonal soundscape of Turkish classical music through improvisations and compositions via solo ney performance. The second half of the recital will host the distinguished Turkmen dutar  player and epic bard Mohammad Geldi Geldi Nejad, known by the title Oghlan Bakhshi. The duo will take the audience on a journey between Turkish classical makam and Turkmen mukam musical traditions through instrumental and vocal improvisations. The first-of-its-kind duo attempts to build a new musical language by benefiting from the shared cultural heritage.
See a listing of upcoming graduate music recitals on the Graduate Music Recitals series page.
The general public is welcome to attend events at the Center for the Arts and to view exhibitions in both the Ezra and Cecile Zilkha Gallery and the College of East Asian Studies Gallery at Mansfield Freeman Center. All patrons must adhere to and follow the University COVID-19 safety guidelines. Wesleyan requires all visitors to be fully vaccinated including booster shots. All visitors will need to provide proof of having been fully vaccinated. All patrons are required to wears masks while visiting indoor Center for the Arts exhibitions and during the entirety of any performance. By purchasing a ticket or making a reservation, patrons confirm that they are fully vaccinated for COVID-19 and will be able to provide proof of vaccination at the event. Due to current CDC age limits on vaccinations, individuals under the age of five will not be permitted at indoor events or in the galleries.