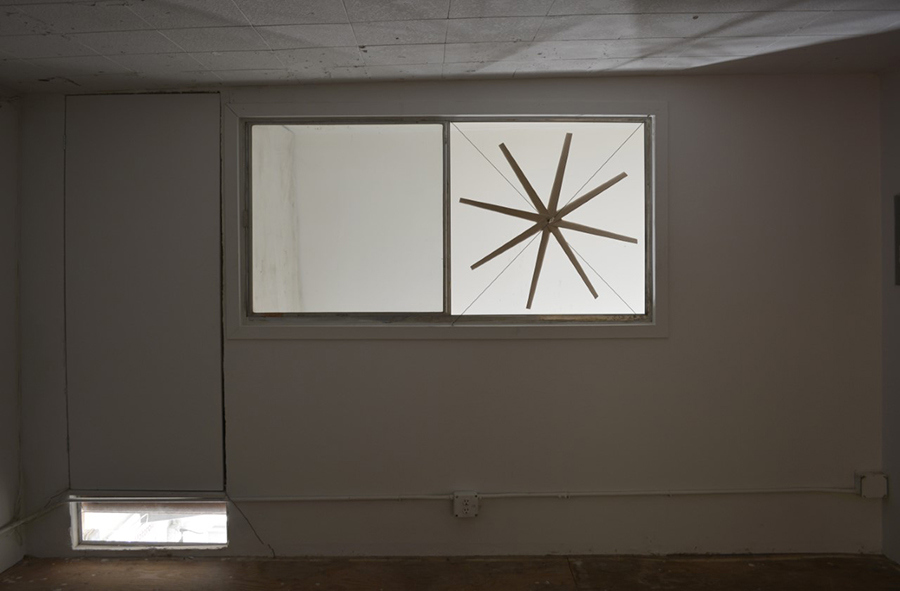 Opening Reception: Nick Raffel - airfoil
Tuesday, September 13, 2022 at 4:30pm
Ezra and Cecile Zilkha Gallery

FREE!
The opening reception will feature a curator talk by Associate Director of Visual Arts and Adjunct Instructor in Art Benjamin Chaffee at 5pm.
View or download the exhibition handout.
Nick Raffel
's (b. Portland, Maine, 1982) work in sculpture, installation, and digital modeling considers architectural and infrastructural systems which facilitate the flow of air, water, and gas. Recent works intervene in pre-existing mechanical systems, questioning their efficiency, sustainability, adaptability, and healthfulness. Raffel considers passive solutions to energy production and the ways designed objects, including his sculptures, are situated within and relative to natural forms of energy.
For the 
airfoil
installation in the North Gallery of the Ezra and Cecile Zilkha Gallery, Raffel researched the temperature and humidity distribution across the gallery, working to create a three-dimensional map of the space. His research also included the function and maintenance of the gallery's current heating, ventilation, and air conditioning system and the architectural history of the building designed by Roche-Dinkaloo and opened in 1973. The aesthetic ideals of this historic design and the aesthetics of the utilities specifically express historic understandings of energy usage. Raffel's installation will exist at the junction of these concerns and offer a speculative proposal for the future of this space in the 21st century.
Recent exhibitions include Pied-à-Terre, San Francisco; Regards, Chicago; Kunstverein Nürnberg, Germany; Colgate University, Hamilton, New York; and JOAN, Los Angeles.
Exhibition on display from Tuesday, September 6 through Sunday, October 16, 2022. For more information and related events, please visit the
Ezra and Cecile Zilkha Gallery website
.


View the COVID-19 Safety Guidelines for the Center for the Arts.
Installation view: Nick Raffel at Pied-à-Terre Gallery, 2022