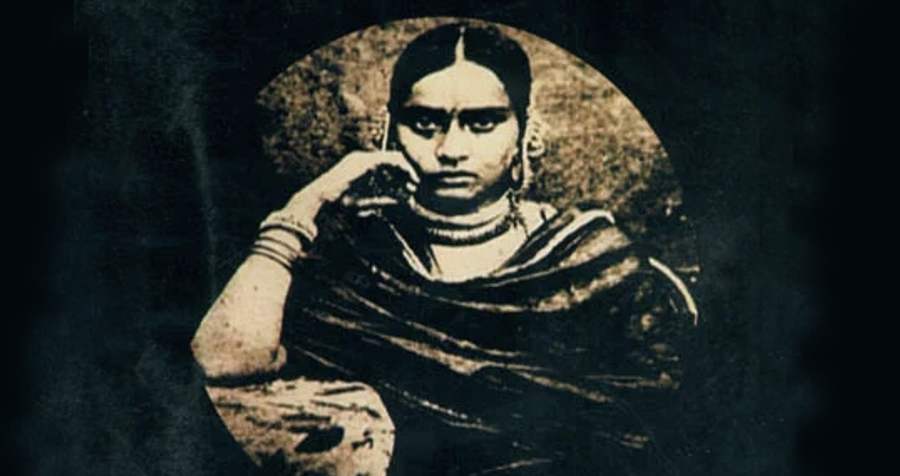 Film Screening: The Other Song
Thursday, September 29, 2022 at 7:00pm
Powell Family Cinema, The Jeanine Basinger Center for Film Studies, 301 Washington Terrace, Middletown, Connecticut

RESERVE NOW
The documentary
The Other Song
(2009) is a story of a lost song—an erotic version of the music genre Thumri recorded for the gramophone in 1935 by Rasoolan Bai, a famous courtesan in the northern Indian state of Benares. A variation of her more famous song "My heart is wounded, don't throw flowers at me," she would never sing "My breasts are wounded, don't throw flowers at me" again. Nearly 75 years later, the filmmakers traveled through the cities of Varanasi, Lucknow, and Muzzafarpur in Bihar to search for the forgotten song. The quest for the song, its meaning, and hidden presence gradually reveal a complex narrative that weaves together the history of the rich artistic culture of courtesans, the disappearance of the
tawaif
(entertainer), the contested terrain of Bai's art practice and lifestyle, and the politics of the control, censorship, and moral policing of female sexualities and cultural expression.
The two hour film screening will be followed by a Zoom conversation with Director
Saba Dewan
based in India, and moderated by Assistant Professor of Film Studies
Anuja Jain
as part of the
46th annual Navaratri Festival at Wesleyan
.
View the COVID-19 Safety Guidelines for the Center for the Arts.
Saba Dewan is a documentary filmmaker and author based in Gurgaon, India. Her work has focused on communalism, gender, sexuality, and culture. Dewan's notable films include
Dharmayuddha
(
Holy War
, 1989),
Nasoor
(
Festering Wound
, 1991),
Khel
(
The Play
, 1994),
Barf
(
Snow
, 1997) and Sita's Family (2001). She is best known for her trilogy of films focusing on stigmatized women performers.
Delhi –Mumbai – Delhi
(2006), about the lives of bar dancers, was the first film of the trilogy; the second film was
Naach
(
The Dance
, 2008), which explores the lives of women who dance in rural fairs. The third and final film of the trilogy is
The Other Song
(2009) about the art and lifestyle of
tawaifs
or courtesans. Her first book
Tawaifnama (Chronicles Of The Courtesan)
was published in 2019 by Westland, and was supported by a fellowship from the New India Foundation. The book has been widely reviewed and was invited to several literary festivals across India. In 2020, the book won the prestigious AutHer Award for Non-Fiction.