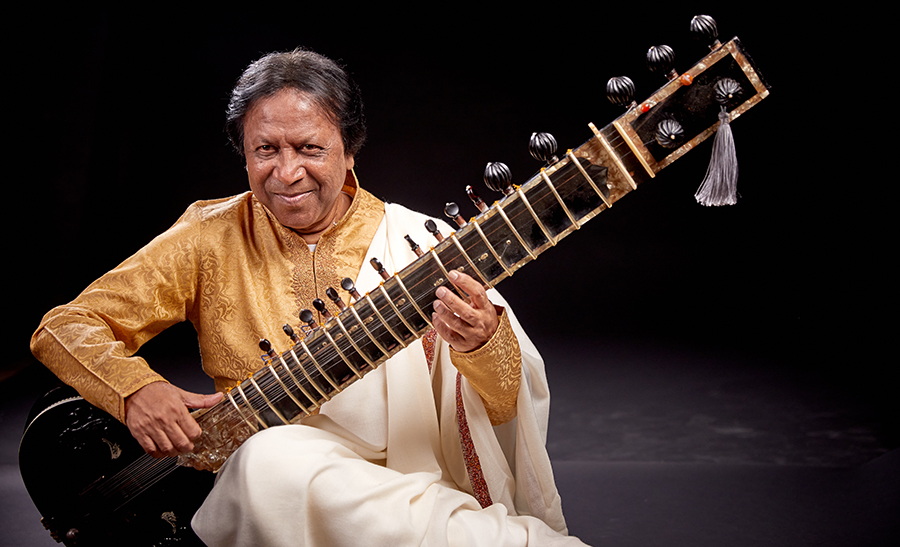 Ustad Shahid Parvez Khan
Saturday, October 1, 2022 at 7:00pm
Crowell Concert Hall

BUY TICKETS
"Ustad Shahid Parvez was at his melodious best…with harmonised phrases of intertwined melody and intricate rhythmic patterns."
—
The Hindu
(India)
World-renowned sitar virtuoso Ustad
Shahid Parvez Khan
belongs to the seventh generation of an influential musical lineage. His playing focuses on exploring and expanding the possibilities of the melodic framework for improvisation in North Indian classical music, or
raag
, often to mind-blowing effect. This concert is part of the
46th annual Navaratri Festival at Wesleyan
.
View the COVID-19 Safety Guidelines for the Center for the Arts.
As part of the 45th annual Navaratri Festival in October 2021, Khan had shared a pre-recorded concert,
Raag Bhimpalasi
, with accompaniment by Sri Subhajyoti Guha on tabla, which was followed by a virtual discussion and Q&A with the artist moderated by
sarangi
(bowed string instrument) player and vocalist and Wesleyan graduate student Suhail Yusuf:
For more videos, please visit 
Shahid Parvez Khan's YouTube channel
.