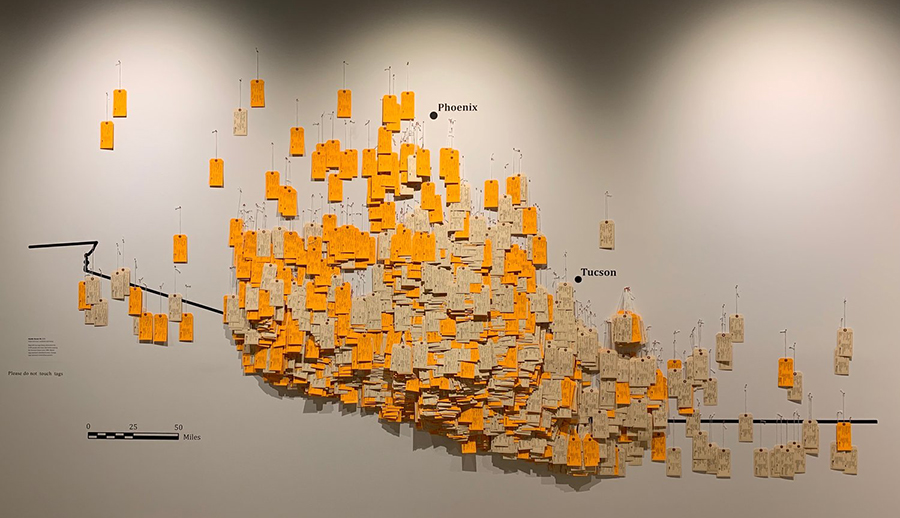 Talk by Miriam Ticktin—Borders and Commons: the Struggle over Political Imagination
Thursday, October 13, 2022 at 5:00pm
The Russell House, 350 High Street, Middletown

FREE!
In her talk, Miriam Ticktin will trace three different political imaginaries about borders, suggesting that the dominant imaginary—the one of border walls, driven by a fear of invasion—is only one way to live in the world. From invasion,  Ticktin will move to the counterpolitics developed by artists and activists, and finally, she will turn to examples of commoning, which she sees as a form of alter-politics, or a parallel alternative to the current political order of borders.
Miriam Ticktin is an Associate Professor of Anthropology at the CUNY Graduate Center in New York. Previously, she was at The New School for Social Research, where she co-directed the Zolberg Institute on Migration and Mobility. She is the author of Casualties of Care: Immigration and the Politics of Humanitarianism in France (University of California Press, 2011); and co-editor (with Ilana Feldman) of In the Name of Humanity: The Government of Threat and Care (Duke University Press, 2010), along with various other articles and book chapters. She is a founding editor of the journal Humanity: An International Journal of Human Rights, Humanitarianism, and Development. Her research has focused in the broadest sense on what it means to make political claims in the name of a universal humanity.

This talk is co-sponsored by Wesleyan's Anthropology Department. This event is held in conjunction with the exhibition fron/terra cognita + Hostile Terrain (HT94), on display from Tuesday, November 1 through Sunday, December 11, 2022. Gallery hours are Tuesday through Sunday from Noon to 5pm. For more information, please visit the Zilkha Gallery website. The exhibition and related programming is provided by Allbritton Center for the Study of Public Life, College of the Environment, the Anthropology Department, the Department of Romance Languages and Literatures, African Studies, and CT Humanities.
Image: Installation view, Hostile Terrain 94, Toe Tag Wall Prototype, 2019 (Phillips Museum of Art, Franklin & Marshall College). Photo by Daniel Lopez, courtesy the Undocumented Migration Project.

View the COVID-19 Safety Guidelines for the Center for the Arts.