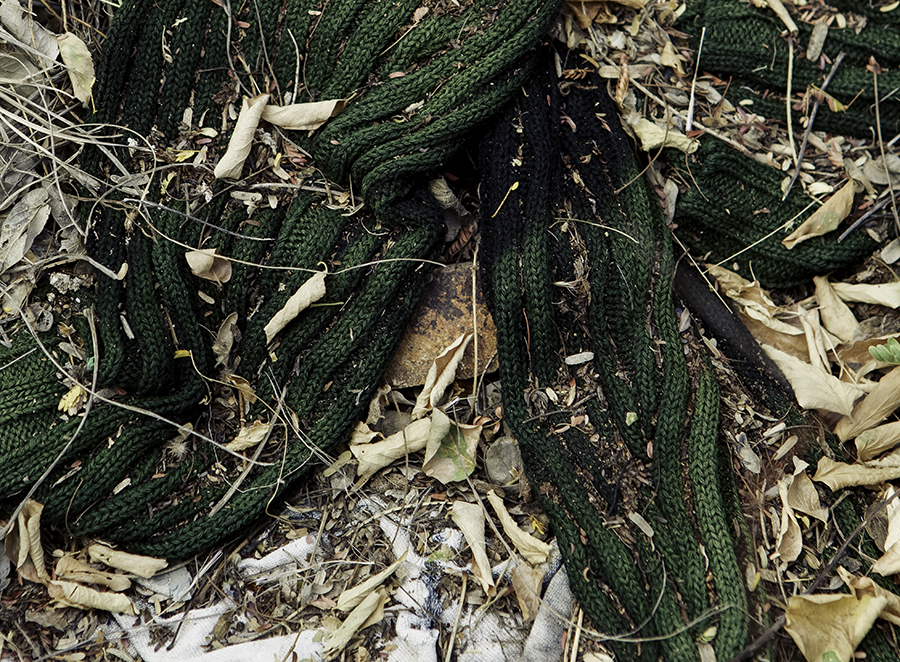 fron/terra cognita + Hostile Terrain (HT94) Exhibition Opens
Tuesday, November 1, 2022 at 12:00pm
Ezra and Cecile Zilkha Gallery

FREE!
fron/terra cognita + Hostile Terrain (HT94) is an exhibition comprising a series of lectures, performances, readings, and art installations on the broad theme of borders, migration, displacement, and violence. Programming will provoke reflections on the territorial dimensions of borders and their consequential effects.

The exhibition will be anchored by the Hostile Terrain (HT94) installation in the gallery. HT94 has been installed at many institutions both nationally and globally in 2021 and throughout 2022. The work of forensic anthropologist and MacArthur Fellow Jason de León (University of California, Los Angeles), HT94 is a visceral and visual documentation of migrant deaths along the United States / Mexico border. ​The exhibition is composed of over 3,200 handwritten toe tags that represent migrants who have died trying to cross the Sonoran Desert of Arizona between the mid-1990s and 2019. The installation will be created by Wesleyan student volunteers, who record identifying details of each person and then pin the toe tags to a map of the border region.

HT94 will be installed in the gallery along with other artworks in dialogue with de León's work, ranging from photography to video and film, including a photo series about potential migrants departing from markets for enslaved persons in Cameroon by POLOFREE, video work by Yto Barrada, Denise Ferreira de Silva and Arjuna Neuman, Randa Maroufi, and Ghita Skali as well as a sound installation piece by Yara Mekawei.
Alongside the installations, the exhibition will include a series of invited special guests including Karla Cornejo Villavicencio, author of The Undocumented Americans; Saida Hodžić, Associate Professor of Anthropology and Feminist, Gender and Sexuality Studies at Cornell University; and Miriam Ticktin, Associate Professor of Anthropology at The New School for Social Research; who will speak on the theme of border/lands and displacement. A non-lending reading room with related texts on the core concepts of the exhibition will also be included in the gallery installation. Wesleyan University is a hosting partner of HT94.
Funding for the exhibition and related programming is provided by the Allbritton Center for the Study of Public Life, College of the Environment, Anthropology Department, the Thomas and Catharine McMahon Fund of the Department of Romance Languages and Literatures, African Studies, and CT Humanities.

Exhibition on display from Tuesday, November 1 through Sunday, December 11, 2022. Gallery hours are Tuesday through Sunday from Noon to 5pm. For more information, please visit the Ezra and Cecile Zilkha Gallery website.
Image: Detail of photo by Michael Wells, lead photographer of the Undocumented Migration Project and co-curator of Hostile Terrain 94.


View the COVID-19 Safety Guidelines for the Center for the Arts.