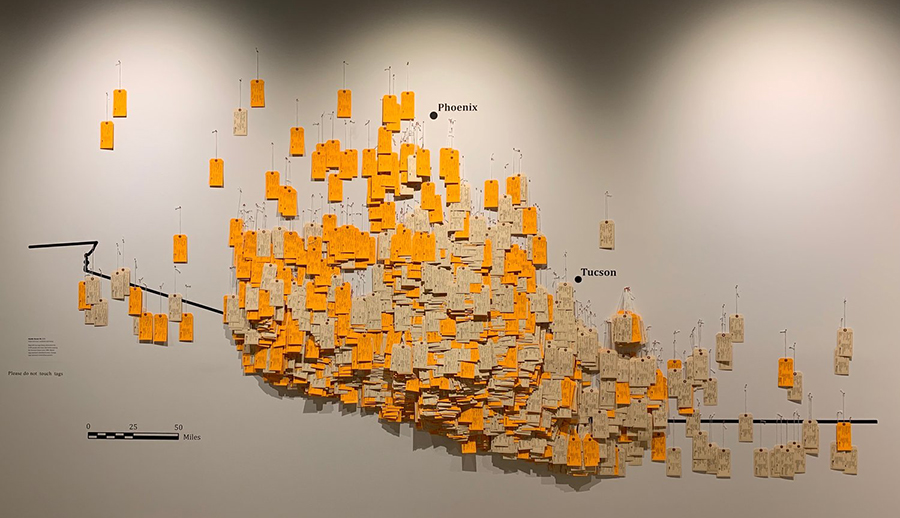 Talk by Saida Hodžić
Wednesday, November 2, 2022 at 4:30pm
Ezra and Cecile Zilkha Gallery

FREE! Masks required.
Saida Hodžić is Associate Professor of Anthropology and Feminist, Gender and Sexuality Studies at Cornell University. She studies women's rights activism, NGO advocacy, humanitarianism, and civic environmental activism. Her first book, The Twilight of Cutting: African Activism and Life after NGOs (University of California Press, 2017) has won the Michelle Rosaldo Book Prize by the Association for Feminist Anthropology, granted to a first book that embodies the theoretical rigor, ethnographic richness and advancement of feminist scholarship, as well as the Amaury Talbot Book Prize for African Anthropology by the Royal Anthropological Institute. She is currently working on two book manuscripts, Affective Encounters: Humanitarian Afterlives of War and Violence and For Whom is Africa Rising? Unsettling Transnational Feminism in the 21st Century. She received the Robert and Helen Appel Fellowship for Humanists and Social Scientists from the College of Arts and Sciences at Cornell as well as the Rosenthal Advancement of College of Arts and Sciences Women Faculty Award. She has been a faculty fellow at the Cornell Society for the Humanities and at the Institute for Social Science. She is also a recipient of the Harry Frank Guggenheim Foundation Research Grant and the Diane Forsythe Dissertation Award for Social Studies of Science, Technology, and Health.

This talk is co-sponsored by Wesleyan's Anthropology Department. This event is held in conjunction with the exhibition fron/terra cognita + Hostile Terrain (HT94), on display from Tuesday, November 1 through Sunday, December 11, 2022. Gallery hours are Tuesday through Sunday from Noon to 5pm. For more information, please visit the Zilkha Gallery website. Funding for the exhibition and related programming is provided by the Allbritton Center for the Study of Public Life, College of the Environment, Anthropology Department, the Thomas and Catharine McMahon Fund of the Department of Romance Languages and Literatures, African Studies, and CT Humanities.

Image: Installation view, Hostile Terrain 94, Toe Tag Wall Prototype, 2019 (Phillips Museum of Art, Franklin & Marshall College). Photo by Daniel Lopez, courtesy the Undocumented Migration Project.
View the COVID-19 Safety Guidelines for the Center for the Arts.