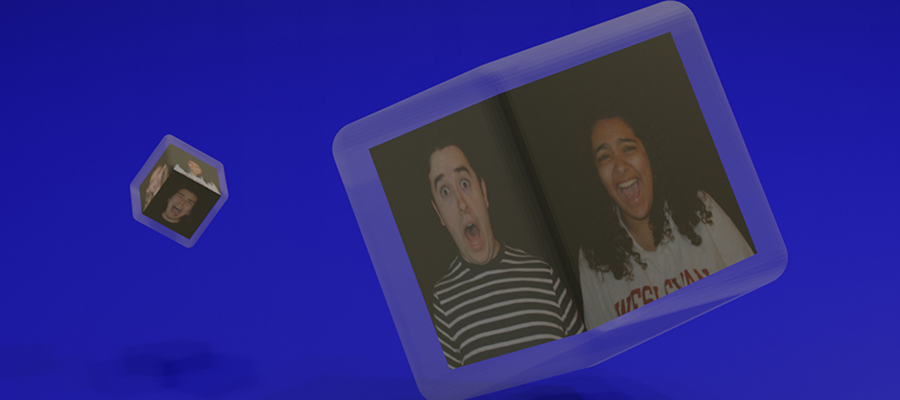 Everybody
Thursday, November 10, 2022 at 8:00pm
CFA Theater

$8
Friday, November 11, 2022 at 8:00pm
CFA Theater

$8
Saturday, November 12, 2022 at 2:00pm
CFA Theater

$8
Saturday, November 12, 2022 at 8:00pm
CFA Theater

$8
The Theater Department is happy to provide tickets on a sliding scale to those who need it. Please email boxoffice@wesleyan.edu. The Wesleyan University Box Office is also open for walk-up sales Monday through Friday from 11am to 3pm.

Written by Branden Jacobs-Jenkins
Directed by Assistant Professor of Theater Katie Pearl
Co-directed by Visiting Professor of Theater Erica Wray
Who's gonna die? Everybody. When it happens all depends on the roll of the dice.

Written by Branden Jacobs-Jenkins, Everybody (2017) is both a response to and a dismantling of the 15th-century morality play Everyman, in which the title character, wildly unprepared to meet his maker, tries to get the people in his life to accompany him to his death. In Everybody, five of the nine actors choose their parts by lottery before every performance. Why? As the character of the Usher (who also happens to be God) tells us: "It is required that the actor's roles be decided by lottery every night in an attempt to more closely thematize the randomness of death while also destabilizing preconceived notions about identity, blah blah blah…" Everybody is a wild, involving, provocative,​ hilarious journey for both the actors and the audience. Jacobs-Jenkins won the 2014 Obie Award for Best New American Play for his plays Appropriate and An Octoroon. Everybody was a 2018 Pulitzer Prize finalist.

This production will also serve as the Senior Theater Capstone Project in Lighting Design for Sam Harris '23.

View the COVID-19 Safety Guidelines for the Center for the Arts.