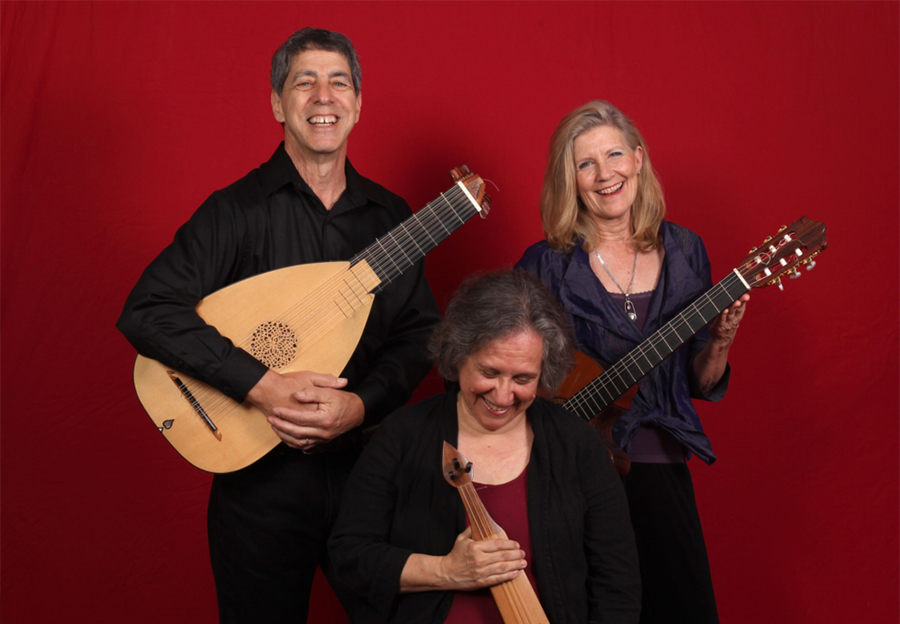 Jeremy Zwelling Memorial Concert featuring Trio Sefardi
Sunday, November 13, 2022 at 3:00pm
Crowell Concert Hall

FREE!
John Spencer Camp Professor of Music
Neely Bruce
presents a concert in memory of Jeremy Zwelling, Associate Professor of Religion, Emeritus, who passed away in May 2022 at the age of 81.
The concert will feature
Trio Sefardi
, a Virginia-based ensemble that, since 2010, has performed traditional songs of the Sephardim, the descendants of Jews exiled from Spain in 1492. The group consists of
Howard Bass
on lute, guitar, and percussion;
Tina Chancey
on bowed string, percussion, and backup vocals; and
Susan Gaeta
on vocals, guitar, and percussion. Their repertoire draws on the song traditions of Sephardic communities from the former Yugoslavia, Greece, Bulgaria, Turkey, and North Africa, with a special emphasis on traditional and original songs they learned from their mentor, Bosnian-born singer/composer Flory Jagoda.
Pianists
Judy Zwordling Zwelling
and Neely Bruce will perform works by Béla Bartók, Frédéric Chopin, Wolfgang Amadeus Mozart, and Robert Schumann; and baritone
Christopher Grundy
will sing songs of Schubert.
View the COVID-19 Safety Guidelines for the Center for the Arts.