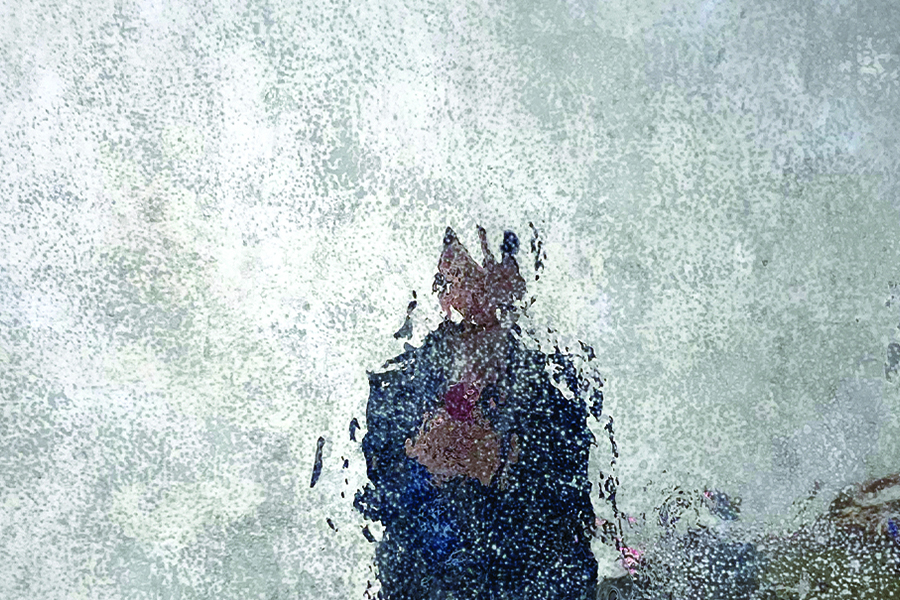 Opening Reception: Carrie Yamaoka—seeing is forgetting and remembering and forgetting again
Monday, January 30, 2023 at 4:30pm
Ezra and Cecile Zilkha Gallery, Main Gallery

FREE!
The exhibition by artist Carrie Yamaoka '79 opens with remarks by the artist and curator Benjamin Chaffee, Associate Director of Visual Arts and Adjunct Instructor in Art, at 5pm. The reception is from 4:30pm to 6pm. The exhibition is on display from Monday, January 30 through Sunday, March 5, 2023.
Carrie Yamaoka's solo exhibition in the Main Gallery of the Ezra and Cecile Zilkha Gallery, seeing is forgetting and remembering and forgetting again, presents a body of work at the intersection of drawing, painting, photography, and sculpture that references the effects of memory on visuality. This presentation marks the artist's return to a gallery space in which she exhibited her senior thesis project in 1979, shortly after the gallery had opened in its present space. In a series of site visits over the summer of 2022, Yamaoka made rubbings of the gallery walls onto mylar and photographed in the gallery. Slides of these images will be presented with an analog slide projector projected onto mylar, one element of a larger installation work. The rubbings of the gallery developed into wall based-works in the artist's studio, recording the history of invisible mark making on the gallery walls. Also included in the exhibition are reconfigurations of previous works by the artist. In recent years Yamaoka has been revisiting works, actively altering their state by separating surfaces from their substrates and recomposing the components to create new works that retain traces of their history.
For more information, please visit the Ezra and Cecile Zilkha Gallery website.
Image (detail): Carrie Yamaoka, 40 by 40 (wall), 2022. Photography by the artist. Courtesy of the artist.