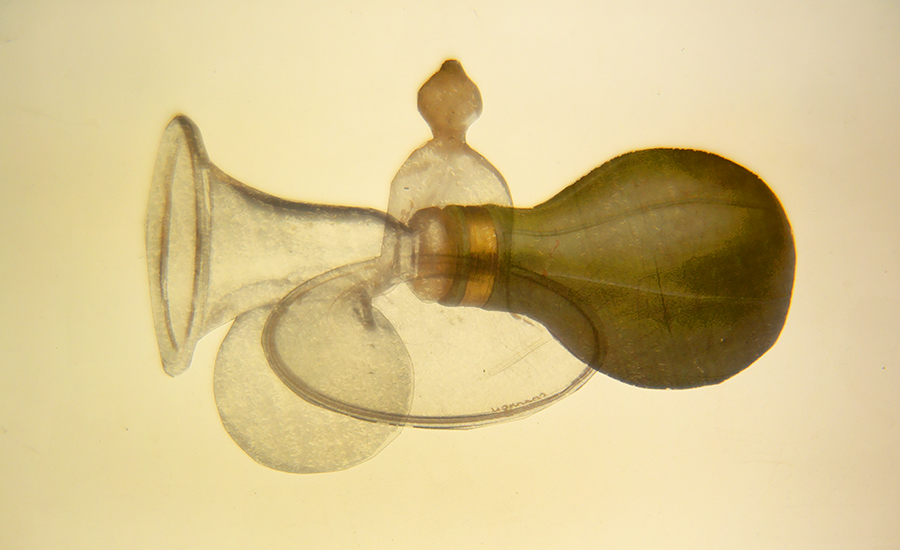 Opening Reception: Ilana Harris-Babou—Liquid Gold
Monday, January 30, 2023 at 4:30pm
Ezra and Cecile Zilkha Gallery, North Gallery

FREE!
The exhibition by Assistant Professor of Art and Luther Gregg Sullivan Fellow in Art Ilana Harris-Babou opens with remarks by the artist and curator Benjamin Chaffee, Associate Director of Visual Arts and Adjunct Instructor in Art, at 5pm. The reception is from 4:30pm to 6pm. The exhibition is on display from Monday, January 30 through Sunday, March 5, 2023.
Liquid Gold is the first chapter in a series of installations by artist Ilana Harris-Babou. Referring to the value assigned to human breastmilk, Liquid Gold looks at the history of breastfeeding as it has been narrativized, advertised, and suggested for Black mothers in America. Like other projects by Harris-Babou, this exhibition, composed of both a video installation and a sculpture, examines the consumerism and complexity of the wellness industry, while bringing attention to the racialized social structures that create the parameters for an individual's agency in making personal health decisions.
For more information, please visit the Ezra and Cecile Zilkha Gallery website.
Image: Ilana Harris-Babou, from Liquid Gold.