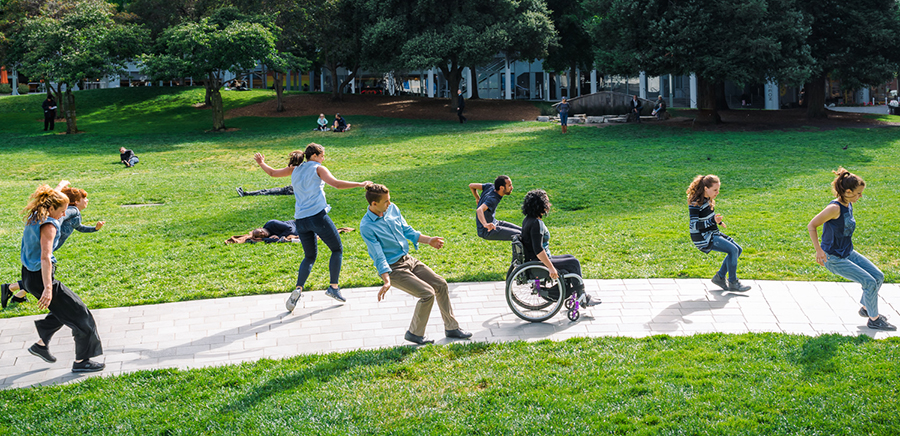 Cynthia Novack In Memoriam Lecture by Stephan Koplowitz: Site-Specific Performance Creation and Problem Solving—Real-World Stories and Strategies
Friday, February 10, 2023 at 12:00pm
Cross Street Dance Studio, 160 Cross Street, Middletown
FREE!
Stephan Koplowitz '79, director/choreographer and producer, gives a media-centered talk on his book On Site- Methods for Creating Site-Specific Performance (Oxford University Press, 2022). Koplowitz, whose site-specific work has been seen in various sites and contexts both in the U.S. and abroad for the past 35 years, delves into several topics: Why make site-specific work? What defines a site-specific work? What are some strategies for creating site performances and overcoming production logistics and challenges? An abundance of films and photographs accompany this lecture, followed by a reception.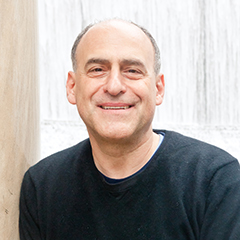 Stephan Koplowitz '79 is an award-winning director/choreographer/media artist known for his stage, film, and site work. His site performances aim to alter people's perspectives of place, site, and scale, all infused with a sense of the human condition, and are concerned with the intersection of natural, social, and cultural ecologies within urban and natural environments. Since 1984 he has created 92 works (65 commissions). He is the recipient of a 2017 Rockefeller Bellagio Fellowship, 2004 Alpert Award, 2003 Guggenheim, 2000 "Bessie," and six National Endowment for the Arts Choreography Fellowships (1988-97). Named a Distinguished Alumni by Wesleyan University (1994) and the University of Utah (2010), he received his B.A. in Music and M.F.A. in Choreography, respectively. In 1996, his site-specific work "Genesis Canyon," commissioned by the Dance Umbrella Festival for the Natural History Museum in London, won Time Out Magazine's Award for "Best Dance Production of 1996". His choreography and company, Stephan Koplowitz & Company (Kop Art, Inc.), have been produced repeatedly by internationally recognized performing arts venues domestically and abroad. After living in New York City for 23 years, Koplowitz, in 2006, was appointed dean and faculty of The Sharon Disney Lund School of Dance at the California Institute of the Arts (CalArts, Los Angeles) and served in that capacity for ten years until 2016. In 2022, Oxford University Press published his book On Site: Methods for Creating Site-Specific Performance, and Koplowitz returned to live and work in New York City. For more information, please visit https://www.stephankoplowitz.com and https://www.youtube.com/c/StephanKoplowitz.
Photo of Stephan Koplowitz by Lynn Lane; photo above by George Simian.