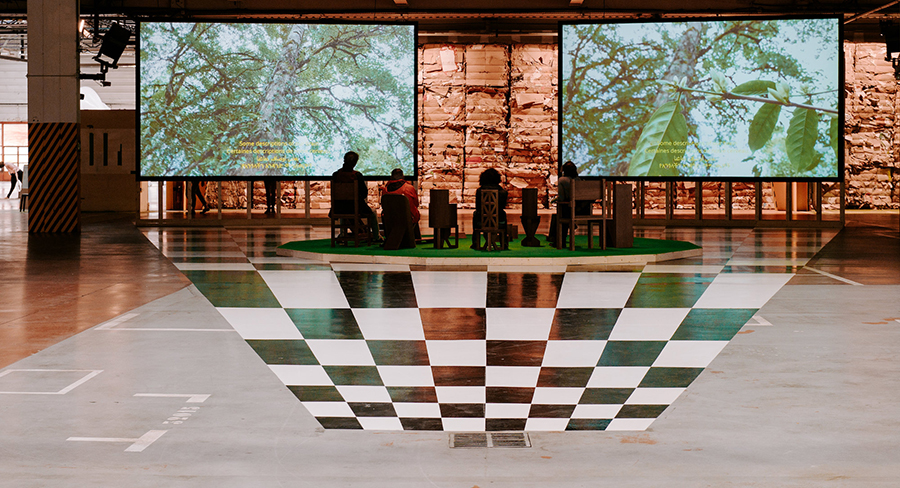 Lecture by Colombian Artist Felipe Arturo: The Migration of Plants
Thursday, April 6, 2023 at 4:30pm
Fries Center for Global Studies, Fisk Hall 201, 262 High Street

FREE!
Associate Professor at the Universidad del Rosario, Colombian artist Felipe Arturo presents a selection of works that span a 15-year period of artistic practice based on the migration of plants in recent history and their impact in contemporary cultural practices.
This body of work includes an investigation into the rubber economy in the Amazon region by the end of the 19th century and its relationship to the legacy of colonial extractive economies in Latin America and their ongoing cultural and economic practices during the 20th century. Arturo also presents a series of installations named post-colonial floors, dealing with the legacy of extractive economies such as sugar, chocolate, tobacco, or milk production. Additionally, the lecture covers the project Caffeine Thoughts for the Lyon Biennial in 2019 and provides insights into the 1000 years forced migration travel of the coffee plant from Ethiopia to the American continent. To close the lecture, he discussses a recent project entitled Fibra Acelerada (Accelerated Fiber), an artistic exploration of natural fibers as a catalyst of alternative economies and surviving ancestral material knowledge.

Co-sponsored by Wesleyan University's Center for the Arts Creative Campus Initiative; College of the Environment; Fries Center for Global Studies; Latin American Studies; History Department; and Department of Romance Languages and Literatures.
PROFILE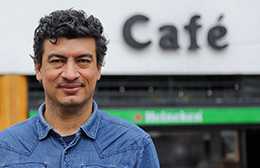 Felipe Arturo is a Colombian artist whose practice takes elements from fields in the proximities of urbanism, architecture and art in relation to history, geography and economy. His projects are mainly sculptures, installations and videos departing from concepts such as structure, sequence or materiality. The artworks are based on traces of cultures of ancient and modern worlds that are manifested in contemporary culture as constructive techniques, vernacular architectures, formal and informal economies as well as language and its verbal, poetic and narrative formalizations. Arturo completed a MFA at Columbia University in New York and is currently an associate professor at Universidad del Rosario, Bogotá. He had been invited to participate in solo projects at Arco, Madrid (2011); Art Basel, Miami Beach (2012), Artbo, Bogotá (2013), Maco, Mexico D.F. (2014), ArtRio (2014) and FIAC, Paris (2017), among others. (Adapted from Sam Art Projects biography.)
IMAGES
Top of page: Felipe Arturo, Caffeine Thoughts, 2019, installation at the Lyon Biennale; photo of Felipe Arturo by Nicolas Ascanio.