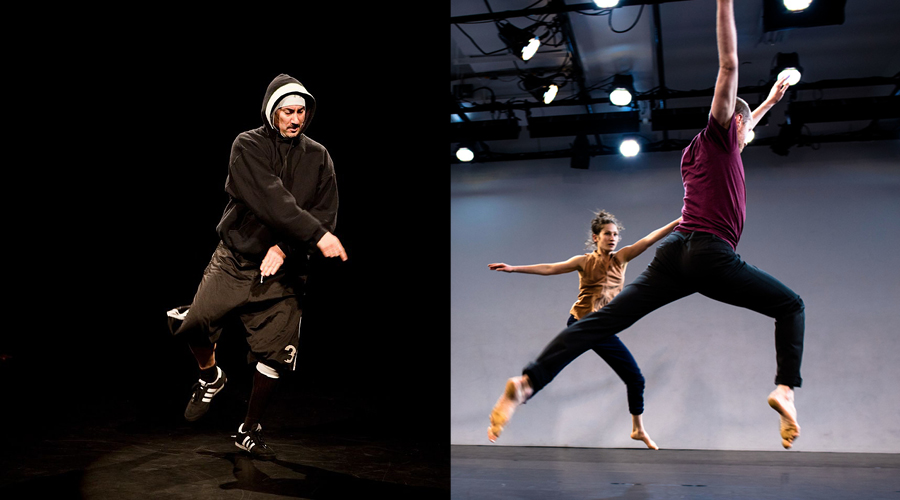 Spring Faculty Dance Concert
Friday, April 7, 2023 at 7:00pm
Patricelli '92 Theater, 213 High Street, Middletown
$8 general public; $6 Wesleyan students (Masks required*)
Saturday, April 8, 2023 at 2:00pm
Patricelli '92 Theater, 213 High Street, Middletown
$8 general public; $6 Wesleyan students (Masks required*)
Saturday, April 8, 2023 at 7:00pm
Patricelli '92 Theater, 213 High Street, Middletown
$8 general public; $6 Wesleyan students (Masks required*)
The Spring Faculty Dance Concert features a collection of new works by Visiting Associate Professor of Dance Doug Elkins and Wesleyan students in the DANC 378 "Repertory and Performance" class. Also performing new work is Visiting Instructor in Dance Sarah Konner with guest artists.
*Please note that masks are required for this event.
View the COVID-19 Safety Guidelines for the Center for the Arts.
Images (from left): Doug Elkins, Sarah Konner and Austin Selden Dance (photo by Andrew Ribner).