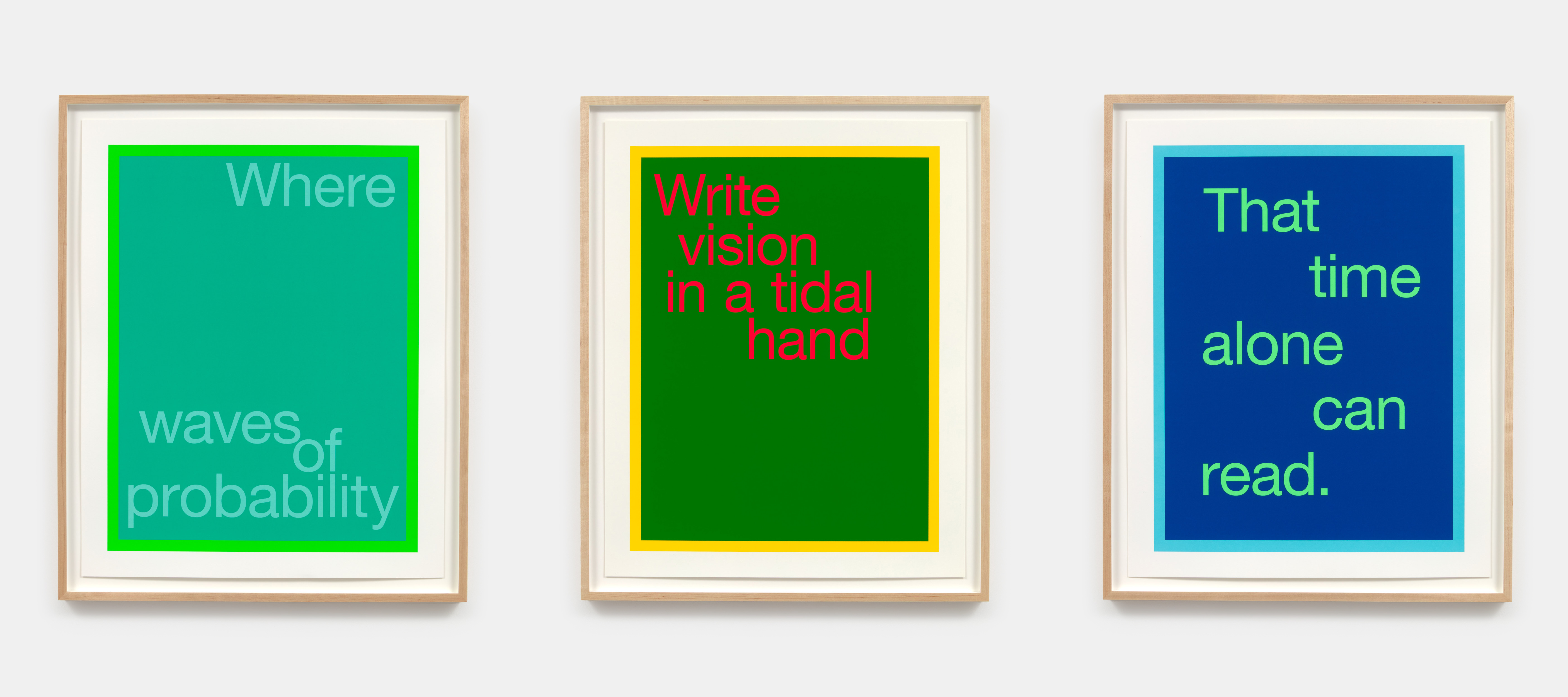 Opening Reception for No Title: Relays and Relations. Works by Renée Green and Sol LeWitt
Tuesday, September 26, 2023 at 4:30pm
Ezra and Cecile Zilkha Gallery

FREE!
This exhibition brings together artworks by Renée Green '81 and Sol LeWitt (1928–2007). As a student at Wesleyan, Green participated in a course taught by Professor of Art History Emeritus John Paoletti that focused on LeWitt's art collection, which resulted in the exhibition No Title: The Collection of Sol LeWitt in the Davison Art Center (October 21 through December 20, 1981). Describing this experience as a seminal moment in her experience as an emerging artist, Green is also interested in what similar acts of aesthetic exchange and support could be offered to younger artists today, thereby relaying the transmission of conceptualism in new directions. The exhibition will feature works from across Green's career including a newly-created Space Poem #9, and three wall drawings by LeWitt, two of which will be installed by current Wesleyan students. Elements of the exhibition will also be on display in the second floor lobby of the gallery, in the Center for the Arts office, in the Wesleyan Library located at 252 Church Street in Middletown, and online. 

There will be remarks at this opening reception by the artist and curator, Associate Director of Visual Arts Benjamin Chaffee '00, at 5pm.

The exhibition will be on display from Tuesday, September 26 through Sunday, December 3, 2023.

For more information about related events, please visit the Ezra and Cecile Zilkha Gallery website.
ABOVE: Renée Green. Space Poem #2 (Laura's Words), 2011/2020. Detail. Silkscreen on paper, thirty-three prints, each 26 5/8 x 21 inches. Courtesy of the artist, Free Agent Media, and Bortolami Gallery, New York. Image: Kristian Landrup; Guang Xu.