Classroom Renovations
This work involves the renovation of existing classrooms throughout the campus. Work will include, but not be limited to, demolition of the existing floor covering, spline ceiling, 1' x 4' fluorescent light fixtures and removal of all wall shelving and brackets.  New flooring tiles, ceiling tiles, wall finishes, light fixtures, oak framed blackboard, electrical outlets, Lutron dimming system, manual projection screen, ceiling mounted projectors, A/V equipment rack, tablet armchairs and a teaching table will be installed.  A Wiremold RC3 Flush Poke-Thru series power and communications box will be installed on the floor below the teaching table.  The existing mini-blinds will be cleaned and reused and new matching room darkening shades will be installed.
CFA Cinema lighting and dimming system upgrades
Improvements to overhead lighting completed.  Upgrade to dimming system and installation of new aisle lighting in progress.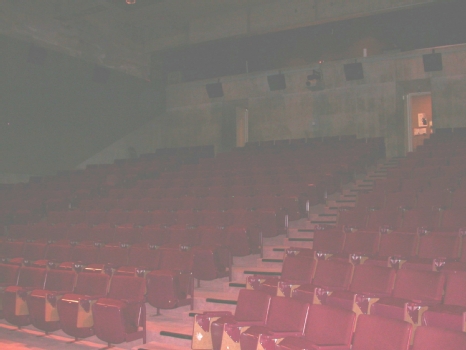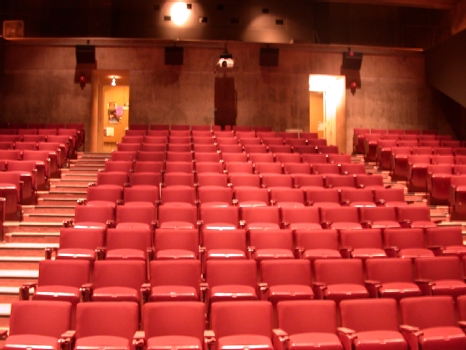 Before                                                               After