Alumni Profiles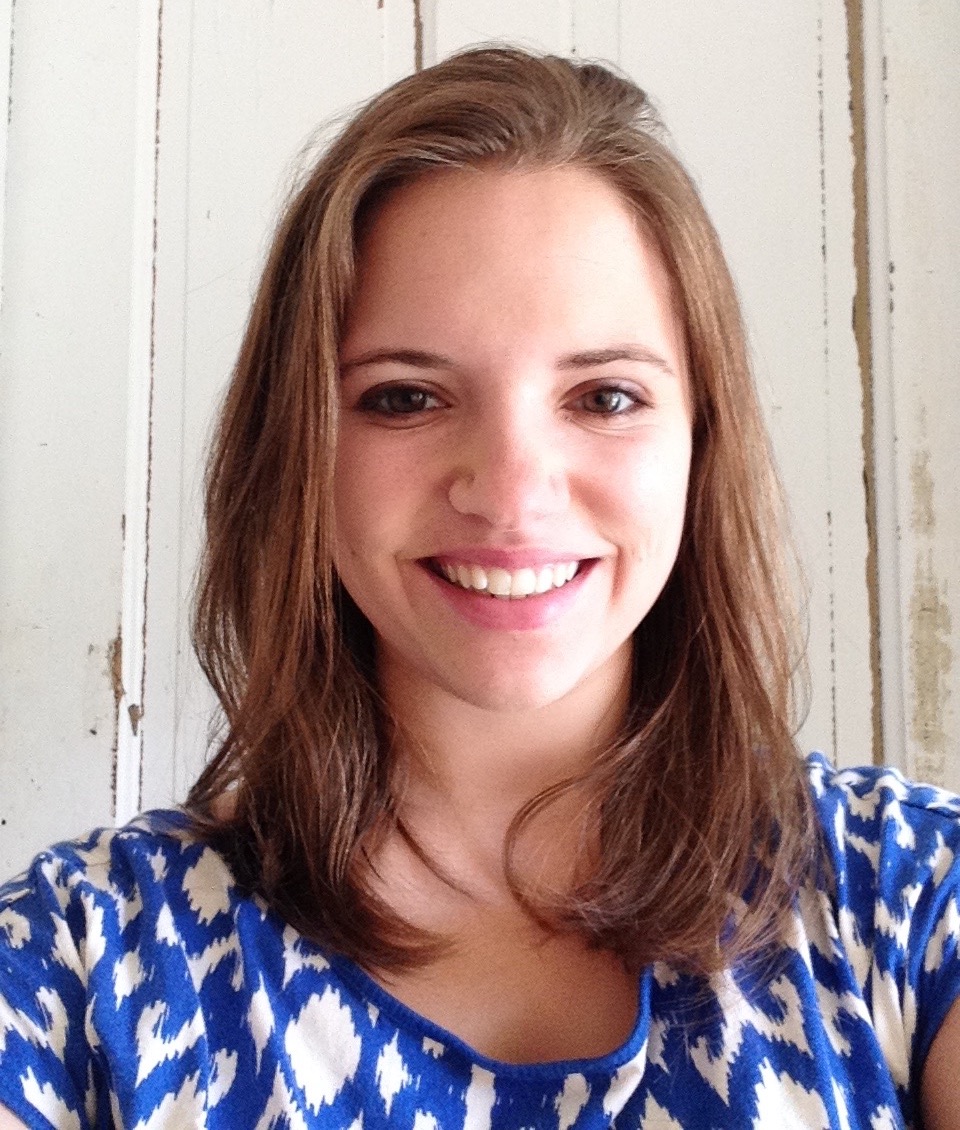 Sally Williams '14
I grew up in Atlanta, dancing jazz and nerding out on science. My academic dance studies at Wesleyan stemmed from an interest in translating the concept of "aphasia," a neurological concept of global loss of verbal language, to the language of movement. My thesis further explored the ideas of the diseased and degenerable body and mind, culminating in the works "Attachment Behavior" and "Cement". After graduating Wesleyan with degrees in Dance and Molecular Biology & Biochemistry, I entered medical school. I am now a second year medical student at Boston University, and am pursuing a career in Neurosurgery. I research genetic markers of brain tumors and metastases at the Massachusetts General Cancer Center, and frequently imagine my patients' neurological symptoms played out on stage. My dance studies at Wesleyan constantly remind me to approach complex scientific and medical problems from various perspectives.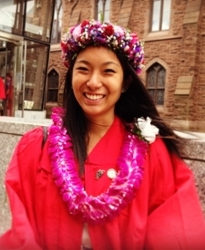 Lindsay Kosasa '13
My thesis was a joint project for the East Asian Studies and Dance Majors. After picking up the Japanese language my sophomore year and then studying abroad in Kanazawa and Kyoto in the following years, I began investigating my grandparents' internment in California during WWII, and finally found my interest in Butoh and the atomic bombs. My written thesis is titled "Time, Space and the Body: A Literary and Choreographic Investigation of Hiroshima and Nagasaki", and I have two movement pieces called Navigable Mobius and Navigable Reverie.
Since graduating from Wesleyan in 2013, I am a Teach For America corps member at Waipahu High School in Hawaii. I teach Special Education Social Studies, and this year, I was asked to teach Creative Dance, a for-credit dance class. The students are both thrown off by and drawn in to the Modern Dance mindsets and movement, and for me, having a creative outlet every day is definitely making my experience in the classroom more engaging and fun!
Thesis links/School links
Waipahu High School
Navigable Mobius (Dress Rehearsal)
Navigable Reverie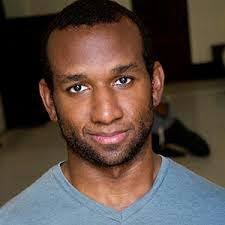 Nik Owens '12
NIK OWENS is from Altadena, California where he began his movement experience with gymnastics at age three and continued at a competitive level until he was 19.  He began dancing at Wesleyan University and graduated with a BA in Dance and a certificate in Environmental Studies. He's worked with Nicholas Leichter, Tania Isaac, Kyle Abraham and has performed works by Vanessa Tamburi, The Dance Exchange, Gierre Godley's Project 44, Mersiha Mesihovic's CircuitDebris, Helen Simoneau Danse, and Abdul Latif's D2D/T. Nik currently dances with Raja Kelly's thefeath3rtheory, Bryn Cohn + Artists, Tiffany Mills Company, and David Dorfman Dance.
Photo by Stephanie Crousillat courtesy of Helen Simoneau Danse.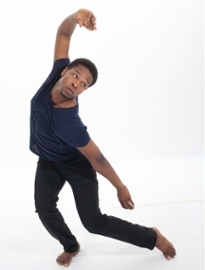 Dante Brown '09
Danté Brown began his dance training at Wesleyan University, which led him to The Ohio State University to receive his MFA in Choreography and Performance. As a performer, Danté has worked with artists such as Esther Baker-Tarpaga, Christal Brown, Dance Exchange, David Dorfman, Kendra Portier, and Noa Zuk, among others. After founding Dante Brown|Warehouse Dance in 2010, DB|WD has had the opportunity to show work at Columbus Dance Theater, Dance Gallery Festival, Dixon Place, GAP Green Building, LaMaMa Moves Festival, Movement Research at Judson Church, The New Museum, Sam Houston State University, Triskelion Arts, The Wild Project, Wexner Center for the Arts, and YourMove Dance Festival.
As a teacher, Dante has had the opportunity to teach a range of classes/master classes at Bates College, Broadway Dance Center, Dancewave, Dance New Amsterdam, East Village Dance Project, Gibney Dance Center, Kenyon College, Middlebury College, Oberlin College, and The Ohio State University.
Social Plaque is a new group work by Dante Brown|Warehouse Dance that examines the relationship between spatial design and the building of social constructs. Collaborating with set designer Nick Benacerraf, and incorporating concepts of architectural design from Frank Llyod Wright, Social Plaque creates an immersive environment where the audience experiences the building of a community and based on demarcation of space, witnesses the breaking down of that very world.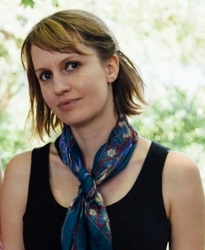 Lydia Bell '07
Lydia Bell is a performance curator and administrator based in New York City. She is currently Program Director at Danspace Project, where she oversees programming, publications and research initiatives. From 2009-2011, she coordinated the three-year tour of the Eiko & Koma Retrospective Project in collaboration with 15 partner venues, including the Walker Art Center and the Museum of Contemporary Art, Chicago. Lydia has worked on projects with Movement Research, Sam Miller/OAM Company, and the Institute for Curatorial Practice in Performance. She has contributed to publications such as Judson Now (Danspace Project, 2012), Museum and Curatorial Studies Review, and Movement Research Performance Journal and spoken nationally and internationally about her work. She is a Phi Beta Kappa graduate of Wesleyan University (B.A., Dance and Classics) and the Institute for Curatorial Practice in Performance at Wesleyan University.