Our Super Soil episode is IN PROGRESS and will be posted next year!
In the meantime, you can have fun listening to the 30-minute archived radio show posted below — and visiting with real farmers at the North End Farmers' Market on Fridays all summer long.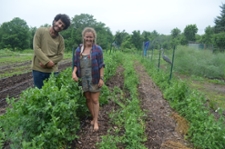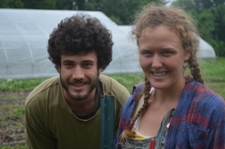 Super Soil
Spencer School second graders Ashley, Isaiah, Lily and Ronak share their poems about worms and loam — and lots more farm talk — with Wesleyan students from Long Lane farm. This show aired on WESU 88.1 FM on June 13, 2014 (30 minutes).
Back to Top
Take a Field Trip