Temporality: Stasis, Repetition, Transformation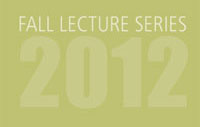 At a moment of economic, social, and political crisis this center theme asks after time: its organization and its social and political effects.  Concepts dependent on a theory of temporality stasis, change, life stages, eras, periodization, progression and regression, order, linearity, diachrony and synchrony, repetition, reiteration, duration, and rhythm are the building blocks of our contemporary social and cultural theory; time underpins our epistemological frameworks.  And, as scholars across the humanities, social sciences, and the natural sciences have demonstrated, time and temporality are intricately connected to space, to affect, to the body, to subjectivity, and to politics.  This theme brings together scholars in performance studies, feminist studies, media and film studies, queer studies, ethnic studies, anthropology, literary criticism, history, philosophy, art history, sociology, and cultural studies, and their overlapping yet distinct approaches to the critical study of time.  Within the broader field, we will focus on stasis, repetition, and transformation, examining the logics of stasis and repetition in relation to recent conceptions of subject formations and transformations.
Lectures
All lectures begin at 6 p.m. unless otherwise noted, and are held in Russell House, which is located at the corner of Washington and High streets.
September 10
Lynn Hunt, University of California, Los Angeles
September 17
Lucian Gomoll, Andrew W Mellon Post-doctoral fellow, Wesleyan
September 24
Margot Weiss, Wesleyan
October 1
Elijah Huge, Wesleyan
October 8
Robyn Wiegman, Duke University
October 22
Karen Barad, University of California, Santa Cruz
October 29
Joe Rouse, Wesleyan
November 5
Amy Tang, Wesleyan
November 12
Lisa Cohen, Wesleyan
November 19
Hans Ulrich Gumbrecht, Stanford University
November 26
Tom Boellstorff, University of California, Irvine
December 3
Anne Cheng, Princeton University