How to Place an Interlibrary Loan Renewal Request
Log in to ILL.
Under Print Loans and Renewals, you can see all ILL items you have checked out. Click on the red Renew button to request a renewal.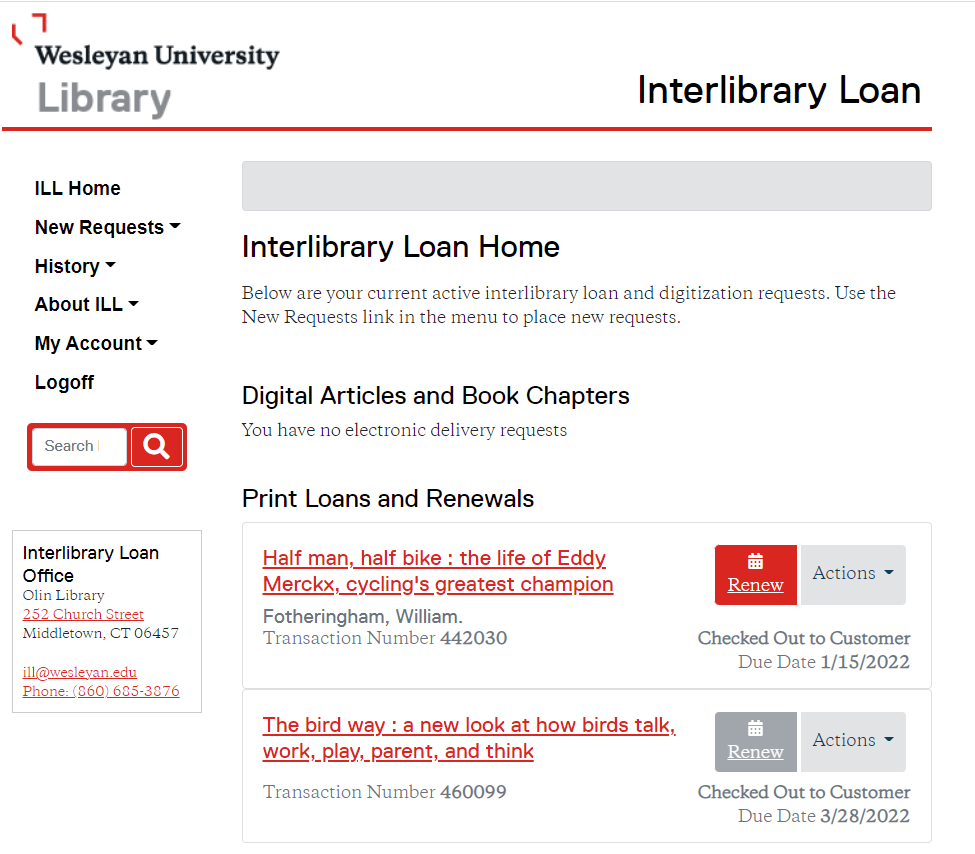 Your renewal request will automatically be sent to the ILL office. You will retain the book while we contact the lender for an extension. We will email you with the new due date as soon as we hear back from the lending library.
If the "Renew" button is gray, it is either because the lender does not allow renewals or you've already requested a renewal once. If needed, contact the Interlibrary Loan Office to discuss a second renewal.