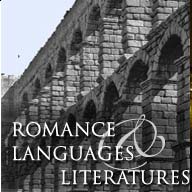 About the Minor
Admission to the Minor
Our criterion for admission in the minor is a grade of B or higher in FREN215 or its equivalent.
Minor Requirements
The French studies minor provides students with a command of the French language sufficient to live and work in a French-speaking environment. It enables them to develop a good knowledge of French-language literatures and cultures, and, through it, an awareness of French and Francophone modes of thought and expression. The minor consists of a minimum of five courses:
Four FREN courses numbered 220-399:

FREN215 or the equivalent is the prerequisite for all FREN courses numbered 220 or higher.
Courses numbered 220-299 are introductory courses intended for students who have completed FREN215, who have taken an equivalent course elsewhere, or who have placed out of FREN215 through the placement test. In general, these courses are designed for students who have not yet studied abroad in a French-speaking country.
300-level courses are upper-level courses intended for students who have already completed two courses in French beyond FREN215 or who have studied abroad in a French-speaking country for at least a semester.

Essay, thesis, and other (e.g., CA/TA) tutorials and language courses do not count toward the major, although they are encouraged.
One FRST course.
The other credit may be in French or English and may include any one of the following courses:
A course from the French section's normal offering numbered 220-399.
A course listed FIST (French, Italian, Spanish in translation).
A course taken through approved study-abroad programs.
A course offered by other departments and programs on campus that deal partly or primarily with France or a Francophone region. This course must be approved by the student's minor advisor.
Although there is no overall GPA requirement to stay in the minor, a grade of B or higher is required to receive minor credit for a course.