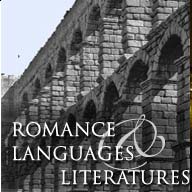 Study Abroad
All students taking French are strongly encouraged to spend at least one semester studying abroad in a French-speaking country and may receive up to four credits toward the French Studies major while studying abroad. 
Wesleyan has had its own program in Paris (the Vassar-Wesleyan Program: http://en.vwpp.org/), which is open to sophomores, juniors, and seniors from any major, since 1968. Wesleyan students must have an overall academic average of at least a "B" and have completed at least FREN 215 with a "B" or better before leaving for Paris (in some cases students who have completed only FREN 112 may participate in the program; please talk to a French professor if you would like to participate in the program after taking only FREN 112). Applications for the fall semester or the academic year are due in the Office of Study Abroad, by February 22; applications for the spring semester are due in the Office of Study Abroad by October 1.
The program is based on a comprehensive or whole-life approach to study abroad and has three goals:
to allow students to study all aspects of French civilization : politics, art, literature, cinema, history…
to bring students into direct contact with French and European life, heightening their understanding of French society, but also of the United States in relation to other countries and cultures.
to help students develop a command of the French language sufficient to live and work successfully in a French-speaking environment.
The goals are obtained through various components of the program:
courses in French universities.
courses and tutoring sessions organized by the program.
internships and extracurricular activities.
living with a French-speaking host.
Students may participate in the program for either one semester (fall or spring) or two semesters. 
Wesleyan also sends one exchange student a year to the Institut d'Etudes Politiques (Sciences Po) in Paris. Students interested in this program should consult the Office of Study Abroad (OSA) at 860-685-2550. 
Students who have strong academic reasons for wishing to participate in other French-based programs should also consult the Office of Study Abroad.