The most important challenge facing current and future generations of humans will be the quality of the environment and the allocation of dwindling natural resources among populations. In the face of severe challenges, we believe in the possibility of changing the trajectory of humans on the planet for the better. To that end, Wesleyan's College of the Environment seeks to develop informed citizens who can discuss environmental issues from a variety of disciplinary perspectives, understand their connections to social or political issues, and derive well-formulated independent conclusions.
College of the Environment News
PUMPKIN FESTIVAL at Long Lane Farm, Saturday October 25th - 12pm - 4pm
Grab your family members, friends or co-workers and join Long Lane Farm Students as they host this year's Annual Pumpkin Festival. This year's event will take place on Saturday, October 25, 2014 from 12pm - 4pm (raindate, Sunday, October 26th, same times). It will be held on the farm, which is located on the corner of Long Lane and Wadsworth Street. There will be faculty and student bands. There will be lots of student groups, activities, crafts, expanded farmer's market and tours of the farm. Plenty of pumpkins, apples and bake goods to purchase.  Complimentary veggie burgers and fixin's, along with hot cider are being provided by our campus Bon Appetit and The College of the Environment. Hope to see you there!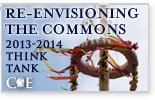 Event Calendar
Saturday, October 25, 2014
Long Lane Organic Farm