As our mission states, "Wesleyan University is dedicated to providing an education in the liberal arts that is characterized by boldness, rigor, and practical idealism." The Patricelli Center for Social Entrepreneurship makes that mission a reality for students by teaching practical skills, building a community of changemakers, and forging pathways for student entrepreneurs and innovators. Read our 2015/2016 annual report here.
Engage Blog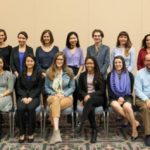 2016 Net Impact Conference – a recap from Eunice Lee '19
Eunice Lee '19 attended the 2016 Net Impact Conference this November in Philadelphia. The following is her recap of the weekend:   With the help from PCSE, I attended the Net Impact Conference 2016 in Philadelphia, PA from November 3 to November 5. Net Impact is a non-profit organization that connects students and professionals who are interested…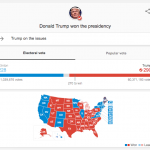 Government Deptartment/Wes Media Project Post-Election Conference
The Government Department, in collaboration with the Wes Media Project, are hosting a two-day conference on issues related to the 2016 Election Results. A full schedule of events is included below and on the Wesleyan Media Project website. No registration is required, however, seats may be limited so it is suggested you arrive early for any…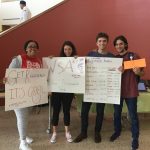 WSA Voter Accessibility Report
  Students from the WSA, as well as staff members from the Jewett Center for Community Partnerships, worked together to help register about 300 Wesleyan students to vote in the 2016 election. Check out the summary for a full report!  
Tweets by @Wes_engage