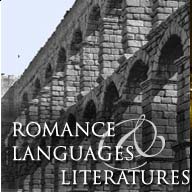 ABOUT THE MAJOR
Department/Program Description.
The Department of Romance Languages and Literatures (RL&L) is a cornerstone of the humanities at Wesleyan and the University's gateway to the French-, Italian-, and Spanish-speaking worlds. We represent literary and cultural traditions that extend from the Middle Ages to the present. We teach languages, literatures, and cultures that span Europe, Asia, Africa, and the Americas. Our students develop and apply their knowledge and skills through the extracurricular activities and study-abroad opportunities that we promote. Through a network of collaborations across departments and divisions, we support a wide array of majors, academic programs, and initiatives.
Additional Information.
Students interested in enrolling in French, Italian, or Spanish at the elementary or intermediate levels are urged to do so during their first and sophomore years.
Department policy gives priority to first-year and sophomore students in our language classes (numbered 101-112) to allow students to study abroad and to meet the requirements of those programs requiring language study. Juniors and seniors who wish to take elementary and intermediate language courses should submit an online enrollment request and attend the first class. They may be accepted during the drop/add period if seats become available. Should a junior or senior enroll in the first course of an ampersand sequence (such as 101-102), he or she will have priority for the second course, just like first-year and sophomore students.
Major Description.
Hispanic Literatures and Cultures
The major is designed for students committed to achieving fluency in Spanish and a broad and deep knowledge of the literatures and cultures of the Spanish-speaking world. The major emphasizes both the historical interest and cultural diversity of a world whose geographic reach is vast and whose heritage extends from the Middle Ages to the present. The major focuses primarily on literary and related modes of representation (performance and the visual media). It recognizes course work outside the department insofar as such courses bear on the Spanish-speaking world and contribute to a fuller understanding of the themes writers and artists routinely address or the conditions for literary, theatrical, and media production. Students majoring in Hispanic literatures and cultures have the flexibility to tailor the major to their intellectual interests as long as they meet our expectations for coherence.
Student Learning Outcomes.
The Hispanic Literatures & Cultures major provides students with the Spanish-language proficiency to live, study, and work successfully in a Spanish-speaking environment, whether abroad or in the U.S. They learn about Spanish-language literatures and other cultural forms such as film and, through them, about Spanish-language modes of thought, expression, and creative achievement. As a result, they improve their ability to communicate in Spanish as well as their native language, become more adept at understanding other points of view, and learn to draw on a wide range of sources to stimulate their own creative and critical capacities. Finally, students explore the enormous cultural diversity of the Spanish-speaking world through a flexible, interdisciplinary program (often including study abroad), which can serve as the basis for future work or further academic or professional studies.
Admission to the Major.
Students qualify for this major with a grade of B or better in SPAN221 or the equivalent.
Major Requirements.
Nine courses numbered 221 and above.
At least five courses in SPAN taken from Spanish-section professors on Wesleyan's Middletown campus. This minimum is designed to ensure you have worked sufficiently with Wesleyan's Spanish faculty and learned about the diverse perspectives, approaches, and styles we bring to our field.   
Breadth requirements: at least one course centered on periods before 1700 (Medieval, Spanish Golden Age or colonial Latin America, normally SPAN230-249), post-1700 Spain (normally SPAN250-269), and post-1800 Latin America (normally SPAN270-299). Breadth requirements may be fulfilled at Wesleyan or abroad.
Students will take at least one course in SPAN at Wesleyan during their senior year.
Essay, thesis, and other (e.g., CA/TA) tutorials and language courses do not count toward the major, although they are encouraged.
Students are expected to earn a B or better in courses that count for the major. Students wishing to count a course with a lower grade toward the major are expected to consult with the Spanish section about it as soon as the grade is recorded.
Courses must be taken for a letter grade, unless the student is also majoring in COL.
Students must arrange to meet with their HISP advisor as soon as they declare the major and at least once per term thereafter even if another major advisor officially authorizes the study plan (preferably not during drop/add if another major advisor authorizes).  This is to ensure that faculty and students have an ample chance to become acquainted with one another, discuss plans, and regularly confirm the proper completion of requirements.
Special provision for students interested in majoring in both HISP and LAST: Students may count no more than four courses toward satisfying requirements of both majors concurrently.
Additional Information:

Students may apply up to four units for courses taken in Spanish in related fields on selected programs abroad. (See criteria for related-field courses taken in Spanish and English and list of selected programs below.)
Of the nine required courses, students may take one course in a related field through the medium of English (bearing in mind they must take at least 5 courses in Spanish on the Wesleyan campus).
Students who do not study abroad may, with approval from the advisor, take up to two courses in a related field through the medium of English.
Related-Field Courses Taken Abroad in Spanish or at Wesleyan in English
Courses in related fields that count toward the major have a strong interpretive dimension, with a focus on reading, writing, discussion, form (e.g., how genre, rhetoric, and/or style shape meaning), representation, and/or reflection on the discipline's or subject's history or on debates within it. Such courses will not, therefore, be about gathering, measuring, evaluating, or memorizing empirical data or theories in that field, nor will they be about research, mathematical, or statistical methods.  Courses that meet the above criteria are commonly found in anthropology, art history, history, music, philosophy, and sociology. They can also be found in economics, government, and psychology when the goal is not mastery of critical terms, concepts, and methods proper to the field in question but rather critical engagement with how the field is represented, conceived, or used in public (i.e., not just disciplinary) debates or contexts. Normally, the kinds of knowledge and information learned in these courses bear more or less directly on the kinds typically conveyed in our department courses. The idea is to ensure intellectual coherence in your study plan, i.e., that the courses you take for the major in related fields complement the kinds of knowledge we impart and the problems we explore in the Spanish section's courses on campus.
Study Abroad.
The following programs abroad are recommended for majors in Hispanic literatures and cultures:
Vassar-Wesleyan Program in Madrid (Spain)
CIEE in Buenos Aires (Argentina)
Middlebury in Chile (Various cities)
CIEE in Santo Domingo (Dominican Republic)
IFSA Butler at the Universidad Autónoma (Mérida, Mexico)
Students may petition for ad hoc approval of other programs abroad. For more information concerning study-abroad opportunities, visit the Office of International Studies, 105 Fisk Hall.
Capstone Experience.
Students are encouraged to present a substantial piece of work during their senior year that is comparative and transnational in nature, either within the framework of a single course (a term paper, for instance) or as their senior essay or thesis.