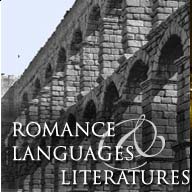 Study Abroad
Students in the Hispanic Literatures & Cultures major are strongly encouraged to spend at least one semester studying abroad.  As a rule study abroad programs require students to take a language course selected according to the program's evaluation of the student's proficiency. Students receive university credit for such courses but they do not count toward the Hispanic Literatures & Cultures major.  In order to fulfill requirements for the Spanish-section major (and a second major, if appropriate) on time, students should consider carefully both the number and kind of additional courses they will take while abroad. To this end majors should be sure to consult in advance with their Spanish-section advisors and advisors in other majors (if pertinent) about the courses they will take while studying abroad, especially if they have any doubts about which courses will count.
Wesleyan runs an exceptionally good program in Madrid, Spain (the Vassar-Wesleyan Program), distinguished for its unusual emphasis on direct enrollment in Spanish university courses and integration into Spanish life through host families and cultural activities.  The distinctive emphasis on an intensive and authentic academic and cultural experience means students routinely return to the U.S. having had what they call a transformative experience, with their command of the language and sense of expanded horizons immeasurably enhanced. Wesleyan University co-sponsors this program in Spain with Vassar College at the Universidad Carlos III in Madrid, for up to 20 students from each college and without regard to their choice of major.  SPAN 221 or the equivalent of five semesters of college-level Spanish is the prerequisite for participation in the fall or spring term. The program begins in August in Santiago de Compostela with a 10-day course (Intensive Language and History), which carries two Wesleyan credits, and it continues in Madrid in the fall and spring terms.  For students arriving in the spring term, the 10-day immersion course takes place in January in Granada.  Students with Spanish 221 or the equivalent may apply for either term or for the entire year.  A regular faculty member from one of the sponsoring institutions administers the program in Spain.  All courses are taught by the regular faculty of the Universidad Carlos III or the Universidad Complutense, which complements the Carlos III's course offerings at its central Madrid campus.  Program participants have access to different types of courses:  most are designed for Spanish students enrolled in the university's regular program of study; others are for students from a wide range of countries. The Carlos III curriculum includes a broad spectrum of courses in all fields, especially the humanities and social sciences, language and literature, history and government, sociology, anthropology, and art.  The cost of the program is approximately equivalent to that of staying on the home campus for the same period (financial aid support applies equally), and it includes round-trip transportation between New York and Spain and generous subsidies for academic and cultural extracurricular activities while in Spain. 
Students may receive a total of four credits toward the Hispanic Literatures & Cultures major for course work taken on Wesleyan's Program in Spain or on another program pre-approved by Wesleyan.  At least half of the credits must be taken through direct enrollment. With the approval of the advisor, courses worth at least .75 credit taken abroad may count as one credit toward the major.  Courses worth less may be combined and, when totaling 1 credit, count as a full credit toward the major.  Note that the student's advisor must approve all courses to be counted toward the major, and the key moment for this is when students register for courses on-site.  Bear in mind that, while a course worth 0.75 Wesleyan credit may fulfill a 1.0-credit major requirement, it still will appear on the Wesleyan transcript as 0.75 credit and count as such for graduation credit.
Students interested in studying abroad with a focus on an Iberian language other than Spanish (Castillian) [i.e., Basque, Catalan, Galician, or Portuguese] should review options with Antonio Gonzalez, the Director of Global Studies. 
For more information on study abroad programs run or approved by Wesleyan, consult the Office of Study Abroad (OSA) website at http://www.wesleyan.edu/cgs/osa/.  A detailed website on the Vassar-Wesleyan Madrid program can be found at http://vwmadrid.org/.