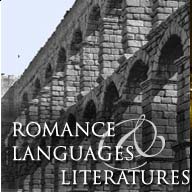 While I appreciated a number of courses and professors during my time at Wesleyan, Hispanic Literatures and Cultures really stood out, even in the context of this great school. Its courses were the most fascinating and interesting courses I got to take at Wesleyan, and I feel that they improved my critical thinking and writing skills (both in Spanish and in English) in a way that continues to help me […] Although I acknowledge the role that various professors played in helping me to get to this point, I feel that the professors in Hispanic Literatures and Cultures were truly exceptional in this regard. Their pedagogical efforts helped me enormously, and likely made the difference in landing me my current job. I can't imagine a more involved and helpful set of professors. 
Nick Buffie '14 , Hispanic Literatures and Cultures Major
By majoring in Hispanic Literatures & Cultures, or simply through enrollment in our courses, students gain a deeper appreciation for the central role that the Spanish-speaking world has played in shaping world culture.  The skills and knowledge that our students acquire through the study of Spanish empower them to engage with the world in multiple arenas, in the United States and abroad.  Given the global predominance of Spanish, we consider mastery of the language an indispensable skill for exercising leadership in the 21st century.
Our faculty is committed to providing excellent instruction and learning opportunities for students seeking fluency in Spanish and knowledge of the literatures, theater, film, history, politics, and cultures of the Spanish-speaking world. We encourage our students to approach their study of Spanish as a means of exploring uncharted fields of knowledge. We challenge them to think critically and to express their ideas clearly, concisely, and cogently, whether speaking or writing.