345 High Street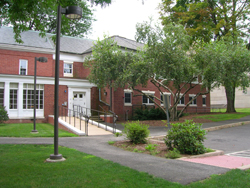 Liza McAlister, House Advisor     
        Kai Williams, House Manager



 

 

 

 

 

 

Malcolm X House, renovated in 2016, is a residence for Wesleyan students who wish to live in an environment dedicated to the exploration and celebration of the cultural heritage of the African  Diaspora, both for themselves and for the larger Wesleyan community. The House is responsible for organizing an annual event commemorating Malcolm X during Black History Month. Residents  honor the best of a tradition set by the Vanguard Class of 1969, stressing the importance of togetherness while respecting each other's diverse backgrounds. The House serves as the communal safe-space not only for student-of-color groups on campus, but also for groups interested advocating learning and positive communal unity.

 
Annual BBQ