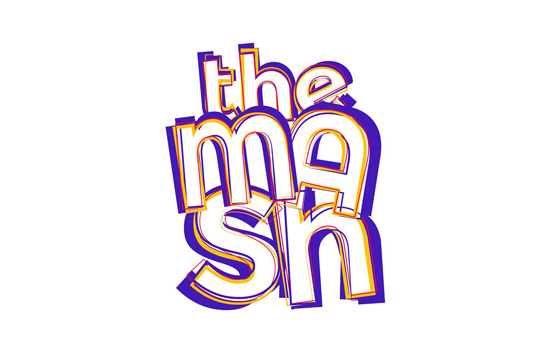 The MASH
Saturday, September 9, 2017 at 2:00pm
Various locations on Wesleyan University campus
FREE!
Stroll between Wesleyan's campus and Middletown's Main Street to enjoy two festive events in one day.
Inspired by Fete de la Musique (also known as World Music Day), the sixth annual The MASH festival highlights Wesleyan's student music scene, with multiple stages on campus featuring everything from a cappella ensembles to student, faculty, and alumni bands.


THE MASH SCHEDULE
FOSS HILL (Rain Site: Crowell Concert Hall)
2:00pm-2:20pm:Bonanza
2:30pm-2:50pm: Good Morning CT
3:00pm-3:20pm: McCleary McCleary
3:30pm-3:50pm: MEG
4:00pm-4:20pm: Saint Something
4:30pm-4:50pm: Jal
FOSS MAIN STAGE (Rain site: Crowell)
5:30pm-5:50pm: The Basukes
6:00pm-6:20pm: Smokin Lilies
6:30pm-7:30pm: Jess Best
7:40pm-8:00pm: Prometheus

OLIN STAGE (Rain Site: Usdan)
2:10pm-2:30pm: New Group
2:40pm-3:00pm: Gabe & Brien
3:10pm-3:30pm: Savannah Jeffreys
3:40pm-4:00pm: Johnny Gilmore
4:10pm-4:30pm: Anna Savage
4:40pm-5:00pm: Quasimodal
NORTH COLLEGE LAWN (Rain Site: '92 Theater)
2:20pm-2:40pm: Sloane Peterson
2:50pm-3:10pm: ethereal whoosing
3:20pm-3:40pm: The Purple Windsounds
3:50pm-4:10pm: LAZ
4:20pm-4:40pm: Cicero Presley
4:50pm-5:10pm: Tasty Desert Creatures
Schedule subject to change.
Click here to join this event on Facebook.


A family-friendly celebration of Middletown's Main Street and the new Wesleyan RJ Julia Bookstore, the Main Street Stroll will feature music, street performers, specialty workshops, free admission at Kidcity Children's Museum, and much more.

Made possible by the City of Middletown, Middletown Downtown Business District, and Wesleyan University.