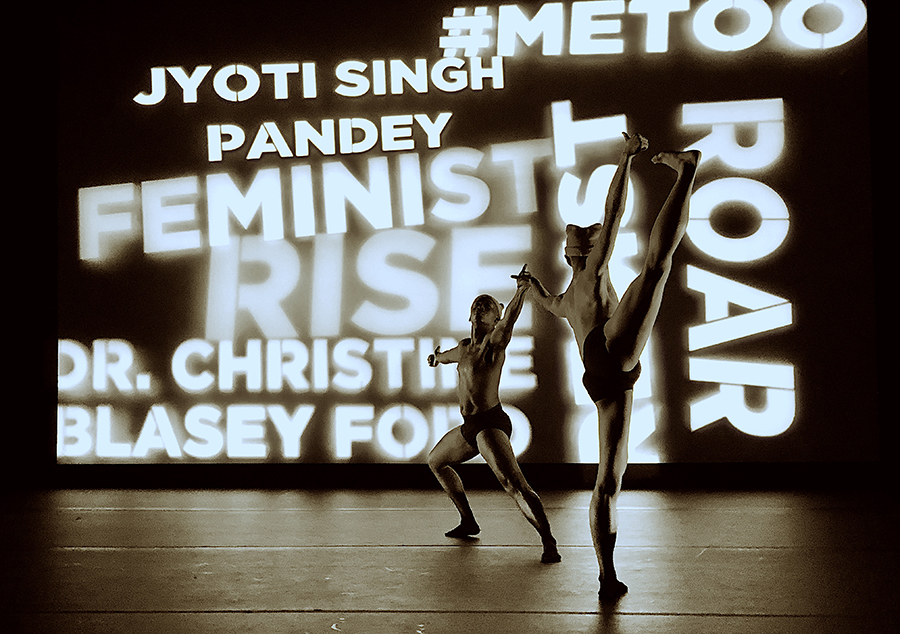 Cynthia Novack in Memoriam Lecture: "THAT'S SO QUEER! THAT'S SO ETHNIC! THAT'S SO FOREIGN!"
Wednesday, April 24, 2019 at 2:50pm
Cross Street Dance Studio, 160 Cross Street, Middletown
FREE!
Dismantling assumptions and stereotypes in the global world of inDANCE
inDANCE's Roney Lewis, Xi Yi, Paul Charbonneou, and Eury German '16 will speak about the Spring Faculty Dance Concert, SKIN, and its inherent aesthetic and socio-political representations about queer sexuality and cultural appropriation as part of the Cynthia Novack in Memoriam Lecture. The lecture will be in a format of a conversation moderated by Associate Professor of Dance Hari Krishnan. The speakers will also embody this conversation with movement demonstrations.
Click here to see photos from this event.
Listen to a conversation between Hari Krishnan, inDANCE company members Roney Lewis and Eury German '16, and current Wesleyan students Luna Mac-Willliams '22 and Mickey Kieu '19, moderated by Dean of the Arts and Humanities and Associate Professor of Dance, Environmental Studies, and African American Studies Nicole Stanton, from the Center for the Arts Radio Hour:



Photo by Shana Hillman.