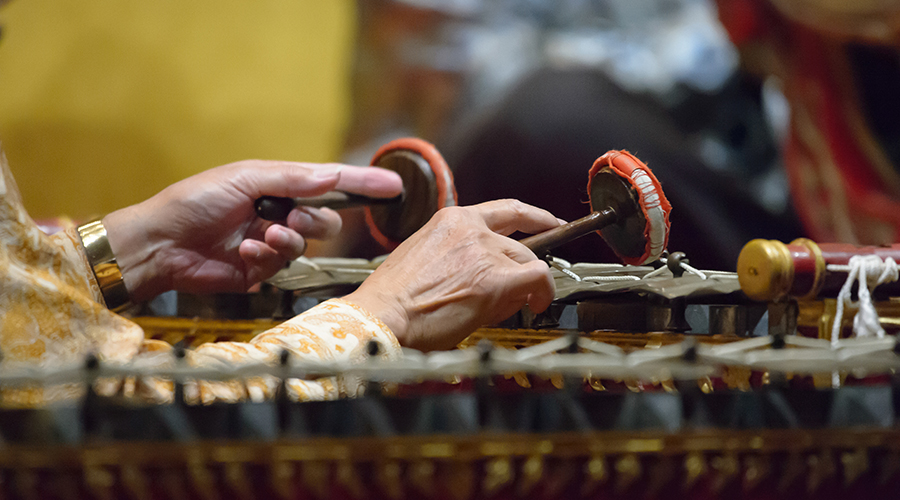 Wesleyan Gamelan Ensemble Virtual Mini-Concert and Demonstration: Gadhon
Monday, October 12, 2020 at 8:00pm
YouTube Live

While COVID-19 is still with us this semester, the Wesleyan Gamelan Ensemble, under the direction of University Professor of Music I. Harjito and Winslow-Kaplan Professor of Music Sumarsam, offers the second in a series of biweekly 30-minute virtual mini concerts and demonstrations. This week's concert features Gadhon, a small ensemble featuring soft sounding instruments, especially a two-string bowed lute (rebab), thirteen-key metallophone (gendèr), and a wooden xylophone (gambang), playing elaborate forms of melodies. 
Program:
Macapat, a sung poetry Pangkur
Ladrang Pangkur, Sléndro Sångå.
View the full program notes here.
See full schedule on the Wesleyan Gamelan Ensemble Virtual Mini-Concerts and Demonstrations series page.

Also available to view on Facebook Live.