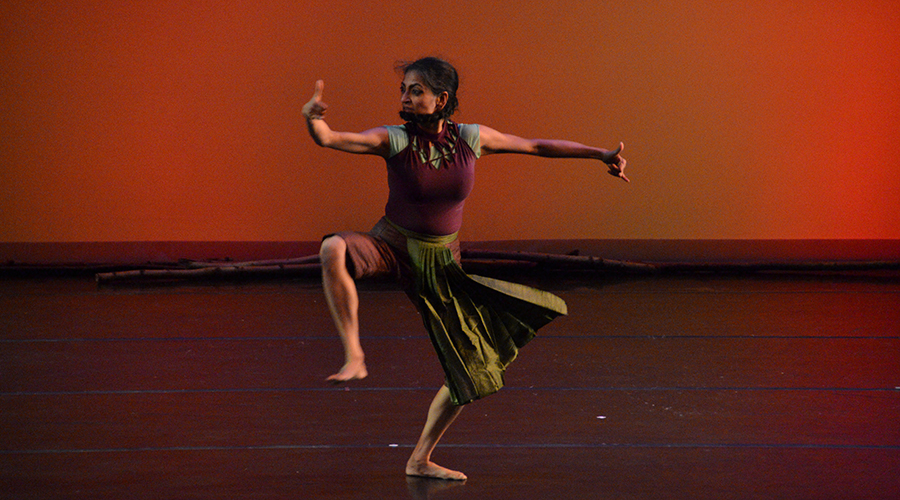 Feminist Rage and Healing: Movement Workshop with Ananya Chatterjea
Wednesday, March 10, 2021 at 8:00pm

FREE! RSVP required for access to virtual event.
"Ananya Chatterjea made it clear the performance was not just entertainment—it was a call to arms."
—Minneapolis Star Tribune

In this movement workshop, Ananya Chatterjea, Artistic Director of the contemporary Indian dance company Ananya Dance Theatre in Minneapolis, will explore some of the emotional range of recent times. There will be space for feminist rage, for meditations on justice warriorship, and for regulating your nervous system through healing movement. Participants will work with dance movement, but no specific training is required. Workshop requires bare feet so participants can be in contact with the ground on which they stand. Bring your energy, mindful presence, breath, and dance.
What would you like the participants to take away from this experience?  "An embodied knowledge of articulating rage." Read more on the Center for the Arts blog, where Ananya Chatterjea talks about her upcoming workshop with Chair of the Dance Department and Professor of Feminist, Gender, and Sexuality Studies Hari Krishnan. 

Ananya Chatterjea was previously in conversation with Hari Krishnan on Friday, October 2, 2020 at 7pm as part of the 44th annual Navaratri Festival at Wesleyan University: