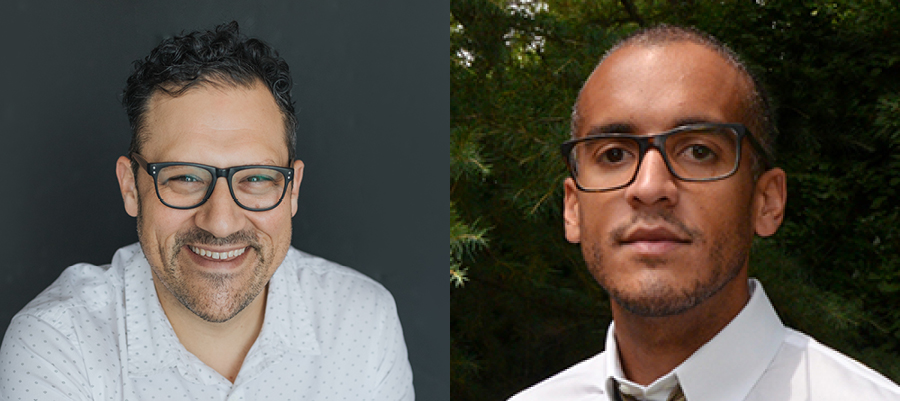 Virtual Panel Discussion: The Fire This Time—How the Baldwin/Buckley Debate Can Energize Our Politics
Wednesday, February 16, 2022 at 7:30pm
YouTube

FREE! Reservations required.
This virtual panel discussion will feature Wesleyan University Assistant Professor of African American Studies Garry Bertholf and Linfield University Professor Nicholas Buccola, author of The Fire is Upon Us: James Baldwin, William F. Buckley Jr., and the Debate over Race in America (Princeton University Press, 2019). The two scholars will discuss the 1965 Cambridge University Union debate in terms of its historical significance and contemporary political purchase. Their conversation will help provide historical and political context in advance of the New England premiere performances of Elevator Repair Service's staging of the debate at Wesleyan on Thursday, February 24 and Friday, February 25, 2022. A post-show discussion after each performance will be moderated by  Bertholf. The work will also be performed at Williams College in March.


PROFILES
Garry Bertholf is an Assistant Professor in the African American Studies Department at Wesleyan University. He received his Ph.D. in Africana Studies from the University of Pennsylvania. His research and teaching focus on Africana literature, literary theory, and black intellectual history. His work has appeared or is forthcoming in Anthurium: A Caribbean Studies Journal, The Journal of Popular Music Studies, south: a scholarly journal (formerly the Southern Literary Journal), Viewpoint Magazine, Diacritik, The Martyr's Shuffle, The Philosophical Quarterly, the Nation Divided series at the University of Virginia Press, and the Faulkner and Yoknapatawpha series at the University Press of Mississippi. His research has been supported by the Penn Humanities Forum (now Wolf Humanities Center); the Penn Program on Race, Science, and Society; and The Andrew W. Mellon Foundation's Humanities Unbounded Initiative at Duke University. In the fall 2022, his current book project (tentatively titled The Black Charismatic: Demagoguery and the Politics of Affect) will be supported by a residential fellowship at Wesleyan's Center for the Humanities.
Nicholas Buccola is the Elizabeth and Morris Glicksman Chair in Political Science at Linfield University in Oregon. He is the author of The Fire Is Upon Us: James Baldwin, William F. Buckley Jr., and the Debate over Race in America, for which he received an Oregon Book Award. His essays have appeared in a number of scholarly journals and in popular outlets such as The New York Times, Salon, and Dissent.
Images above (from left): Nicholas Buccola and Garry Bertholf.