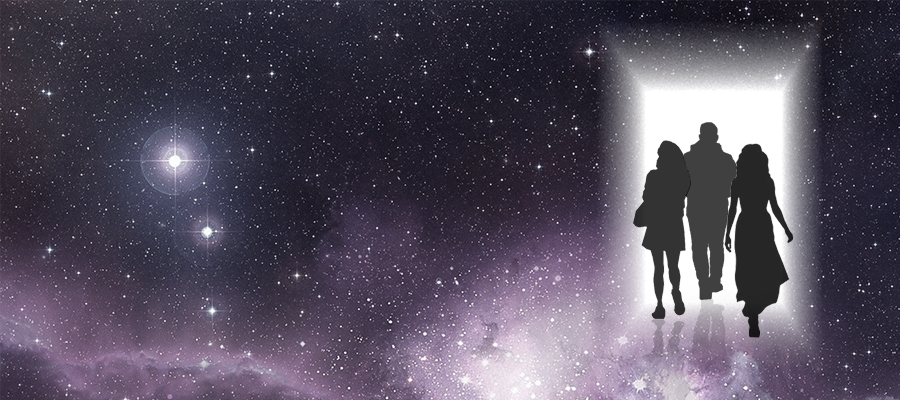 Faculty Theater Production: Sonnets for an Old Century by José Rivera
Friday, April 22, 2022 at 8:00pm
CFA Theater

$8 for all tickets*
Saturday, April 23, 2022 at 2:00pm
CFA Theater

$8 for all tickets*
Saturday, April 23, 2022 at 8:00pm
CFA Theater

$8 for all tickets*
Sunday, April 24, 2022 at 2:00pm
CFA Theater

$8 for all tickets*
Masks required.

The Theater Department presents Sonnets for an Old Century (2000) by José Rivera. Directed by Assistant Professor of the Practice in Theater Edward Torres.
"Sonnets for an Old Century examines what it means to be alive at this particular time and place and what traces each of us will leave behind. In a series of exquisitely written monologues, using dance and live music, Sonnets captures the subtle, often overlooked treasures of everyday life." — Broadway Play Publishing

Torres previously directed Marisol by José Rivera at Wesleyan in November 2015. Playwright José Rivera is known for his magical realism, and was the first Puerto Rican to be nominated for an Oscar by the Academy of Motion Picture Arts and Sciences for "Best Adapted Screenplay," for the 2004 film The Motorcycle Diaries. Marisol earned Mr. Rivera a 1993 Obie Award for Playwriting.

Torres has directed Wesleyan productions of She Kills Monsters: Virtual Realms by Qui Nguyen in May 2021, The Laramie Project by ​Moisés Kaufman and the Tectonic Theater Project in November 2019, and The Pillowman by Martin McDonagh in November 2017.

A New York resident and former criminal defense investigator, Torres was also was a featured performer in Ron Jenkins' Echoes of Attica in September 2021. Torres spent ten years working with men on death row while co-founding the award-winning theater company Teatro Vista in Chicago. Torres and his Teatro Vista co-founder, actor Henry Godinez, along with the company's Executive Artistic Director Ricardo Gutiérrez, received the Special Equity Jeff Award in Chicago in October 2019. Founded in 1990, Teatro Vista has theatrically depicted the human experience from its unique Latinx perspective, featuring haunting, humorous, historical, and magical stories.

*The Theater Department is happy to provide tickets on a sliding scale to those who need it. Please email request to boxoffice@wesleyan.edu. 
The general public is welcome to attend events at the Center for the Arts and to view exhibitions in both the Ezra and Cecile Zilkha Gallery and the College of East Asian Studies Gallery at Mansfield Freeman Center. All patrons must adhere to and follow the University COVID-19 safety guidelines. Wesleyan requires all visitors to be fully vaccinated including booster shots. All visitors will need to provide proof of having been fully vaccinated. All patrons are required to wears masks while visiting indoor Center for the Arts exhibitions and during the entirety of any performance. By purchasing a ticket or making a reservation, patrons confirm that they are fully vaccinated for COVID-19 and will be able to provide proof of vaccination at the event. Due to current CDC age limits on vaccinations, individuals under the age of five will not be permitted at indoor events or in the galleries.