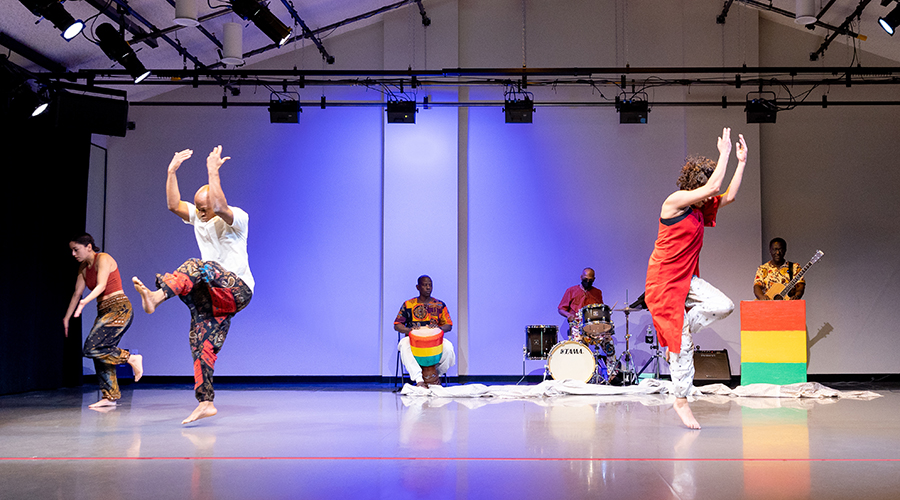 Red Line: A Collaborative Dance Performance by Iddi Saaka
Saturday, March 4, 2023 at 7:00pm
Cross Street Dance Studio, 160 Cross Street, Middletown
FREE!
Red Line
is a collaborative multifaceted dance performance conceived and directed by Assistant Professor of Dance
 Iddi Saaka
as part of his fellowship with Wesleyan University's
Embodying Antiracism Initiative
. The work draws on the experiences of five scholar-artist collaborators to interrogate how a place of origin can open opportunities for some but close doors to others.
The world premiere of the work includes
Alycia Bright-Holland
,
Kwamena Blankson
,
Issa Coulibaly
,
Venlo Odom
,
Center for Prison Education
Fellow
Shirley Sullivan
 '21, and
Iddi Saaka
. A Q&A session m
oderated by University Professor of Dance
Patricia Beaman
 follows the performance.
The project is made possible through generous financial and administrative support from Wesleyan's Embodying Antiracism Initiative, the Allbritton Center for the Study of Public Life, the Center for the Arts, and the Dance Department.