Facilities
The Language Resources and Technology Lab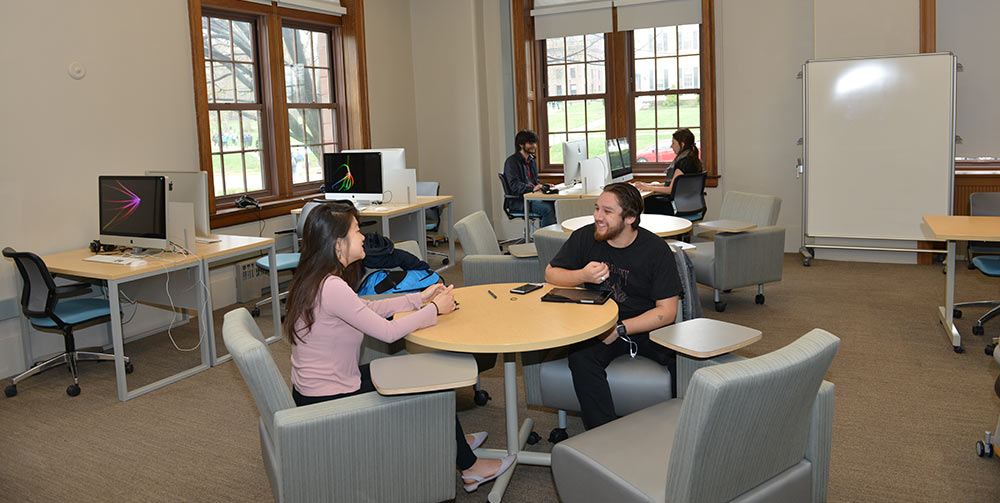 Located in Fisk 209, this multi-functional and highly flexible Language Resources and Technology area is available to students to meet, study and get help with language related assignments. The LRT lab is staffed with language media consultants who are eager to help. This space can also be used for teaching with technology and oral/aural practice and testing. To reserve this space, contact Jennifer Collingwood at jcollingwood@wesleyan.edu.
The Audio and Video Production Studio
Recording studio
Video production studio
Located in Fisk 205, this room includes an professional audio recording studio as well as a video production facility. Equipment also includes computers for project development and digitization. To schedule a recording session or use this space for audio or video production, contact Jennifer Collingwood at jcollingwood@wesleyan.edu
The Testing Space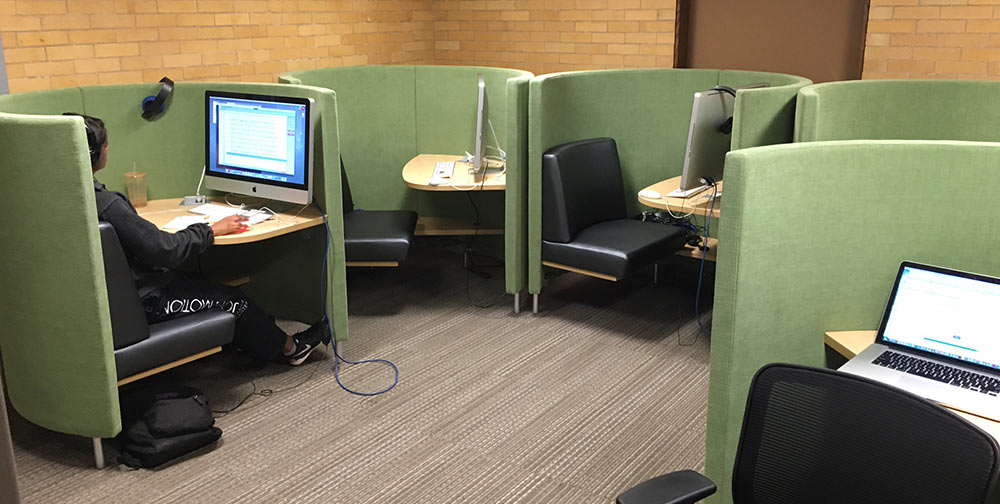 Located in Fisk 100B, the testing space includes 5 stations with soundproofed booths. When not used for testing, students are welcome to use this facility as a quiet work space.
The Center for Global Studies Classroom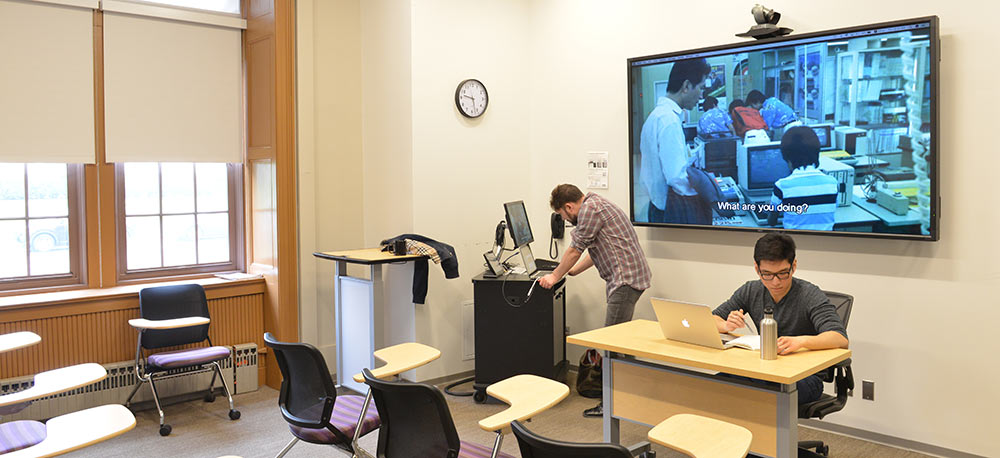 Located in Fisk 210, the Global Studies classroom is a multimedia classroom which also includes a Telepresence unit to allow collaboration with colleagues at other instutions worldwide.