History of the McNair Program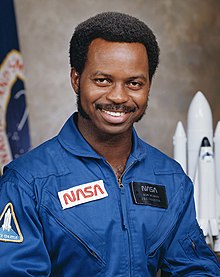 Dr. Ronald E. McNair was born October 21, 1950 in Lake City, South Carolina in a poor community. Through his perseverance and dedication to excellence, he graduated as valedictorian from Carver High School, received his Bachelor of Science degree in Physics from North Carolina A&T State University, earned a Ph.D. in Laser Physics from Massachusetts Institute of Technology and received three honorary doctorates. He was also an accomplished jazz saxophonist and sixth degree black belt in karate.
In 1978, Dr. McNair was selected by NASA as one of thirty-five astronaut candidates from a pool of ten thousand applicants. The mission specialist suffered an untimely death at the age of thirty-five when, on his second mission, Space Shuttle Challenger exploded over the Atlantic Ocean seconds after launch on January 28, 1986.
The Ronald E. McNair Post Baccalaureate Achievement Program was created by US Department of Education in 1986 in the spirit of Dr. McNair to equip promising, low-income and underrepresented students with the necessary scholarly and research skills to pursue graduate studies. The ultimate goal of the McNair Program is to increase the attainment of Ph.D. degrees by students from underrepresented segments of society.
"Whether or not you reach your goals in life depends entirely on how well you prepare for them and how badly you want them. You're eagles! Stretch your wings and fly to the sky." Dr. McNair