Congratulations to the following McNair Fellows for their stellar accomplishments. 


We have had a successful 2nd Annual P.I.E. Conference "Navigating Your Journey Through Research" this past Saturday, March 30, 2019. We are honored to have Dr. Steven Townsend from Vanderbilt University to speak to us about Human Milk Oligonucleotides and Ms. Daphne Kwong at our panel. High school and college students from WesMaSS, Mellon Mays, Posse, and Upward Bound actively participated in the workshops featuring a few McNair panelists: Christian Hoyos '17, and Hanna Hernandez '18, Diana Morales Dominguez '18, and Michael Henderson '19. Students learned about how to get involved in research and the career path from undergraduate/graduate researchers and faculty across multiple disciplines.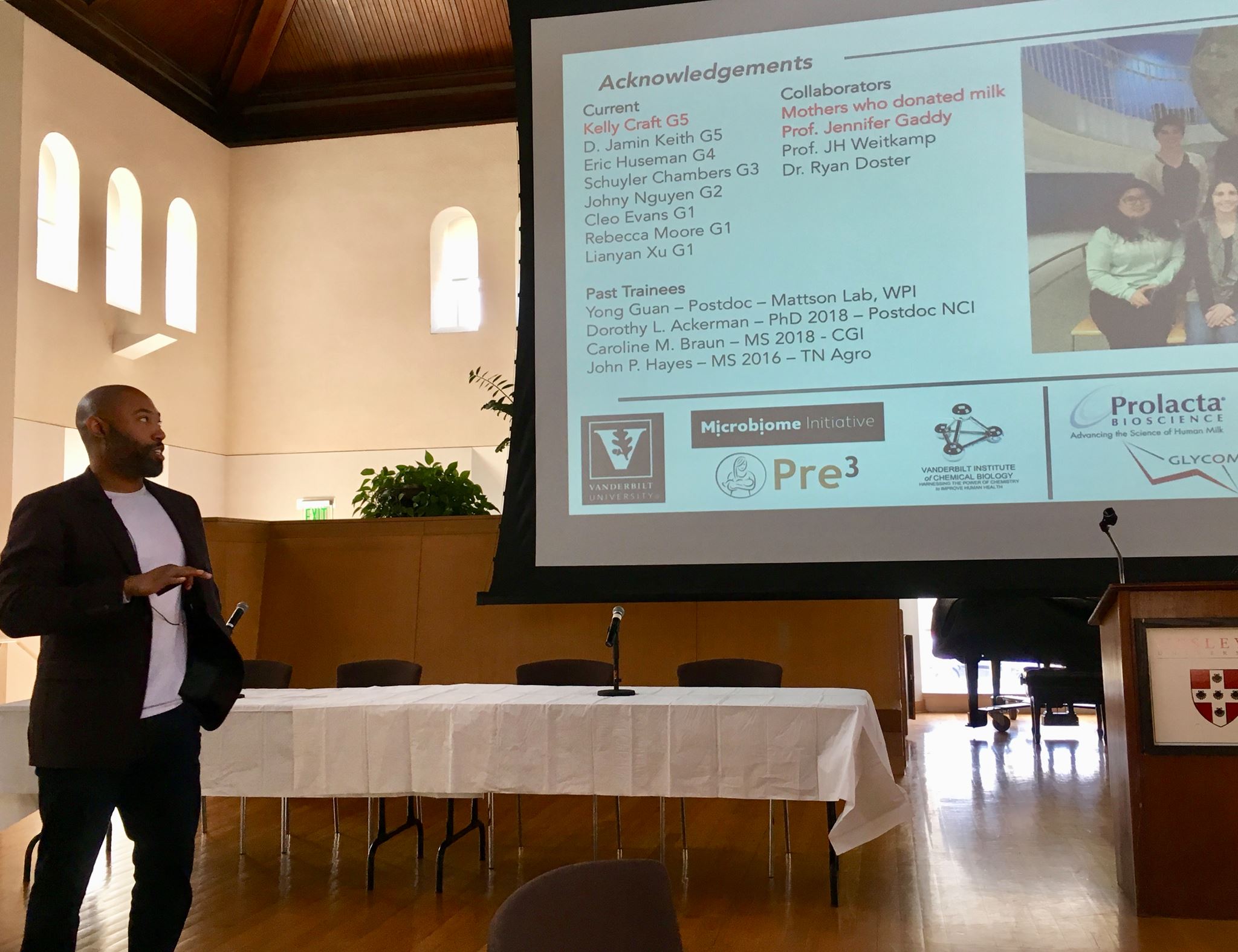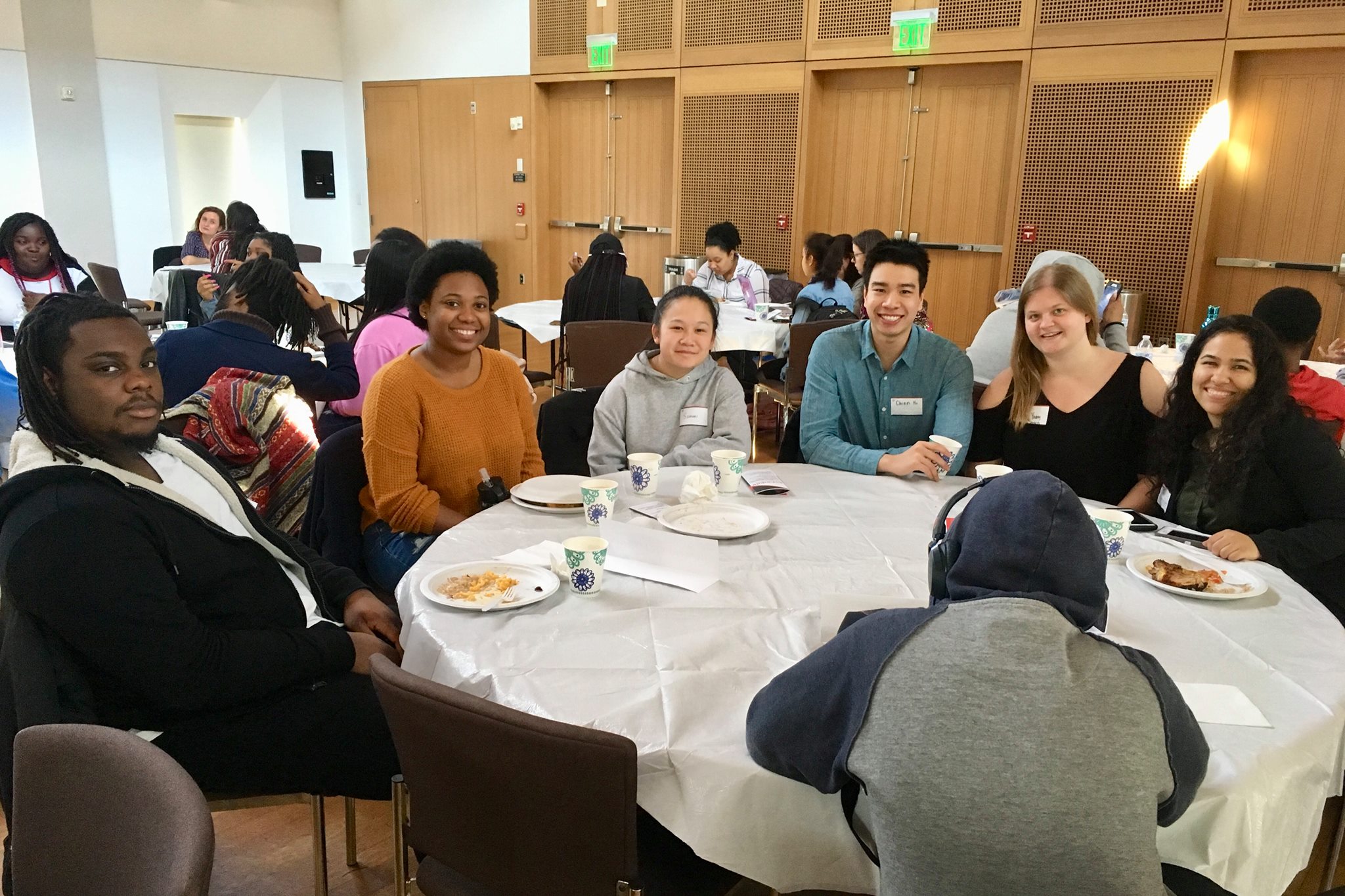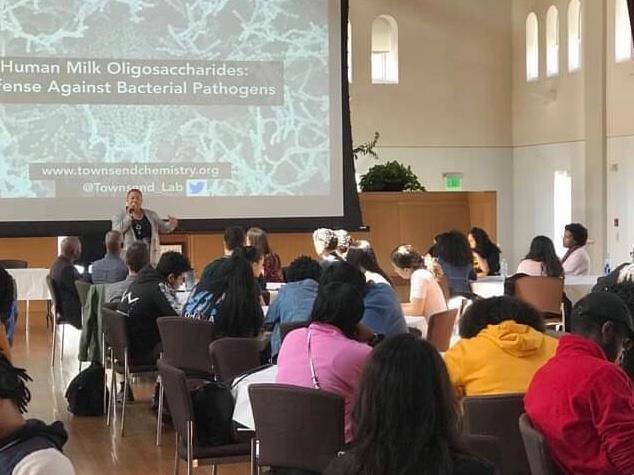 Taylar Clark '19
McNair fellow Taylar Clark'19 presented at the 2019 Society for Research in Child Development. She had a wonderful experience at the conference learning about works in her field.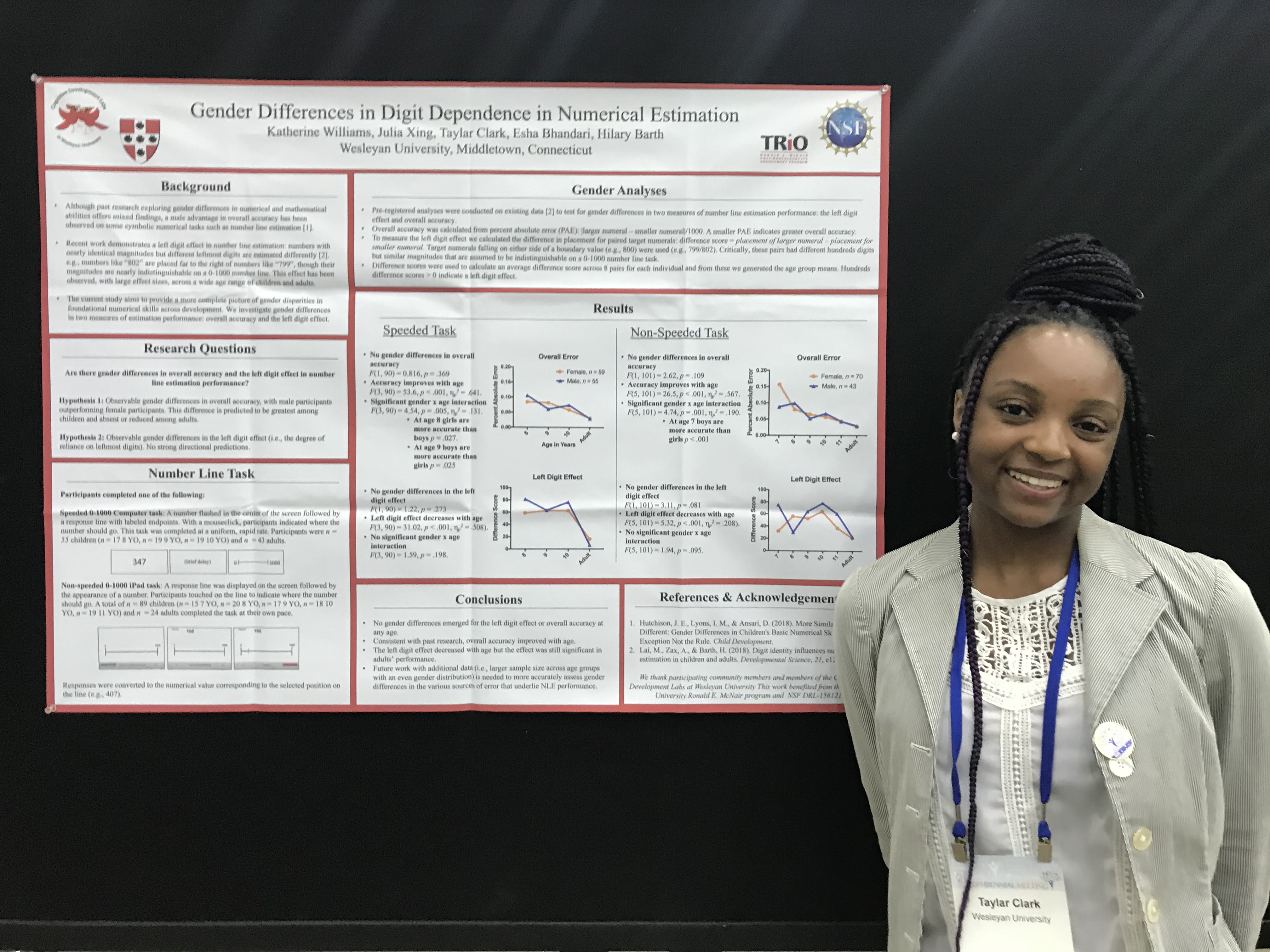 Tamare Adrien '19
Congratulations to the Sleep and Psychosocial Adjustment (SPA) Lab and Tamare on their publication in the journal Traumatology where they explore the psychological impacts of the storm Erika!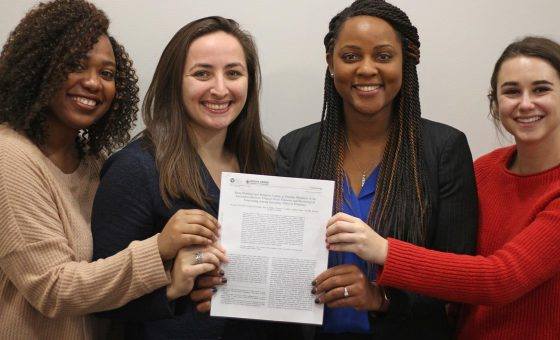 Visit these websites to learn more:
http://newsletter.blogs.wesleyan.edu/…/tavernier-students-…/
https://psycnet.apa.org/doiLanding?doi=10.1037%2Ftrm0000187
Michael Henderson '19
Congratulations to Michael for presenting at the 233rd American Astronomical Society Meeting in Settle, WA, Jan 6-10!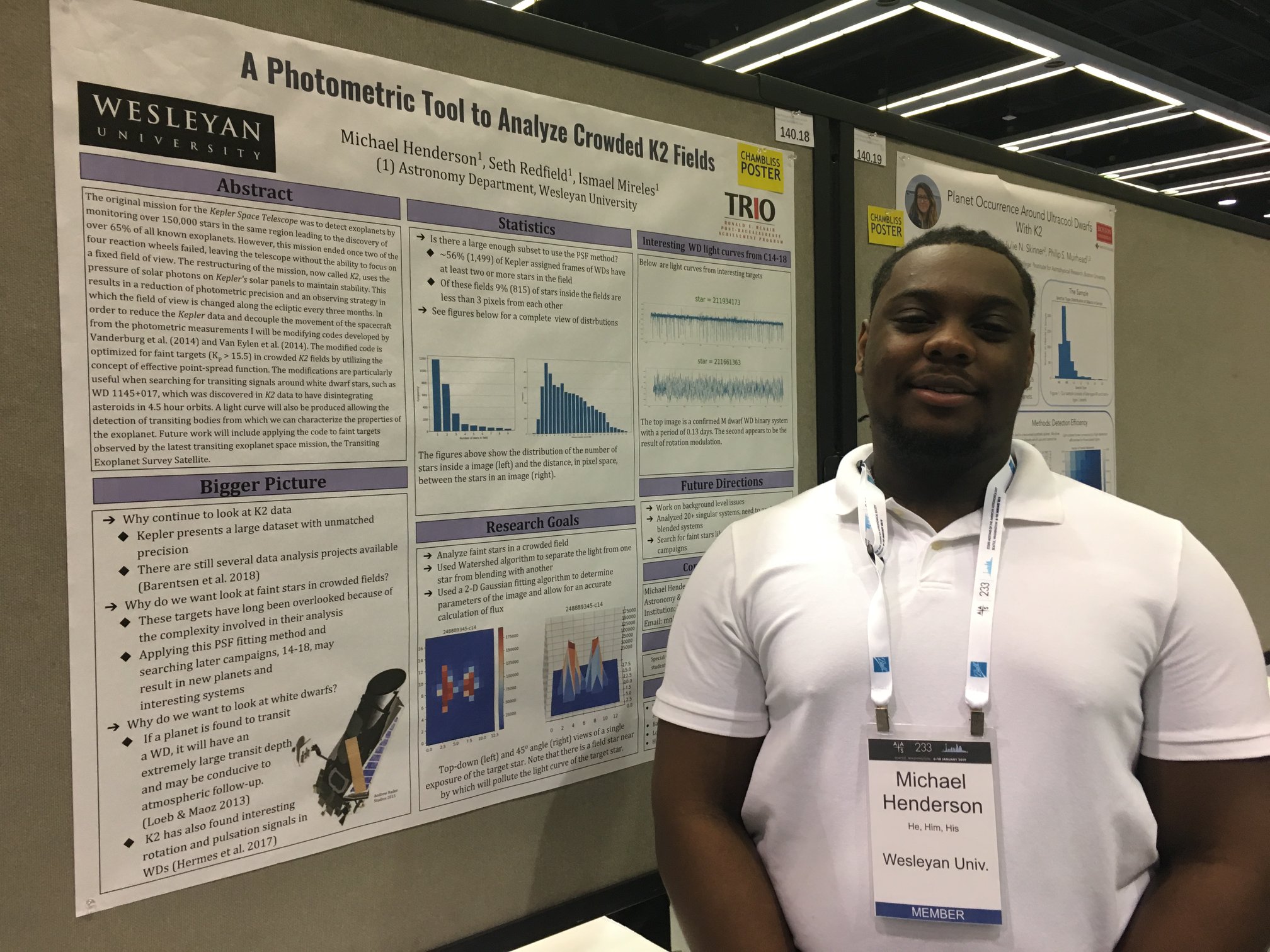 Eduardo Centeno '19
Congratulations to Eduardo for presenting at the 2018 AGU Fall Meeting in Washington, D.C. Dec 10-14!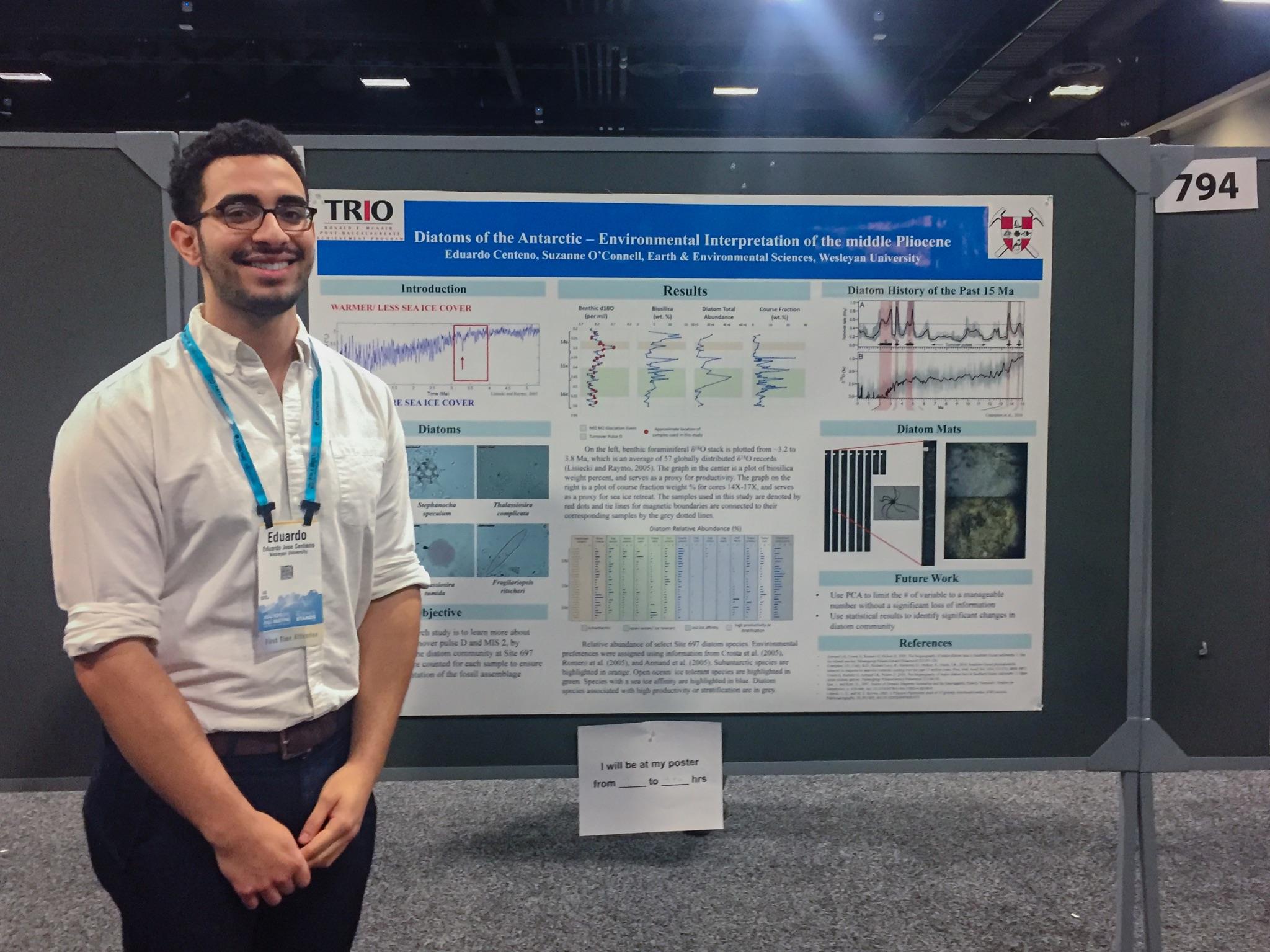 Hely Rodriguez '19 
We are excited to announce that Hely will be attending the 25th Annual Institute on Teaching and Mentoring at the Crystal Gateway Marriott in Arlington, VA, Oct. 25-28.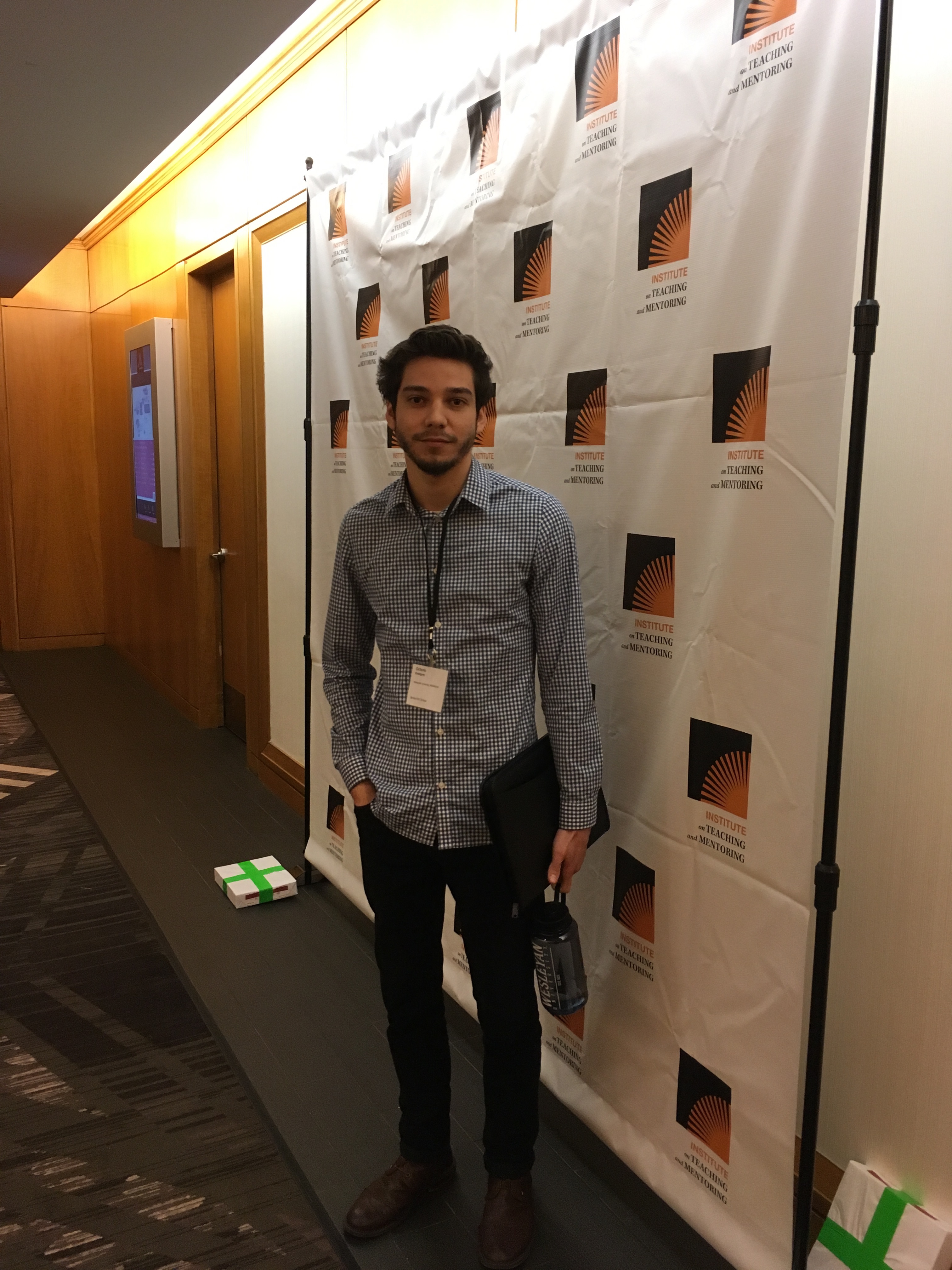 Kaila Scott-Charles '19
Congratulations to Kaila on her acceptance to the University of Pittsburgh VIPitt - Visitation in Psychology Weekend held during Oct 18-19, 2018. 
Jordan Legaspi '19
Congratulations to Jordan on his acceptance to the Diversity in Psychology Program at the University of Minnesota held during Oct 10-12, 2018.
Lupita Sanchez '20 & Ivy Lam '20
We are excited to announce that Lupita and Ivy will be presenting their posters at the University of New Mexico McNair Scholars Research Conference on Oct 4 & 5, 2018.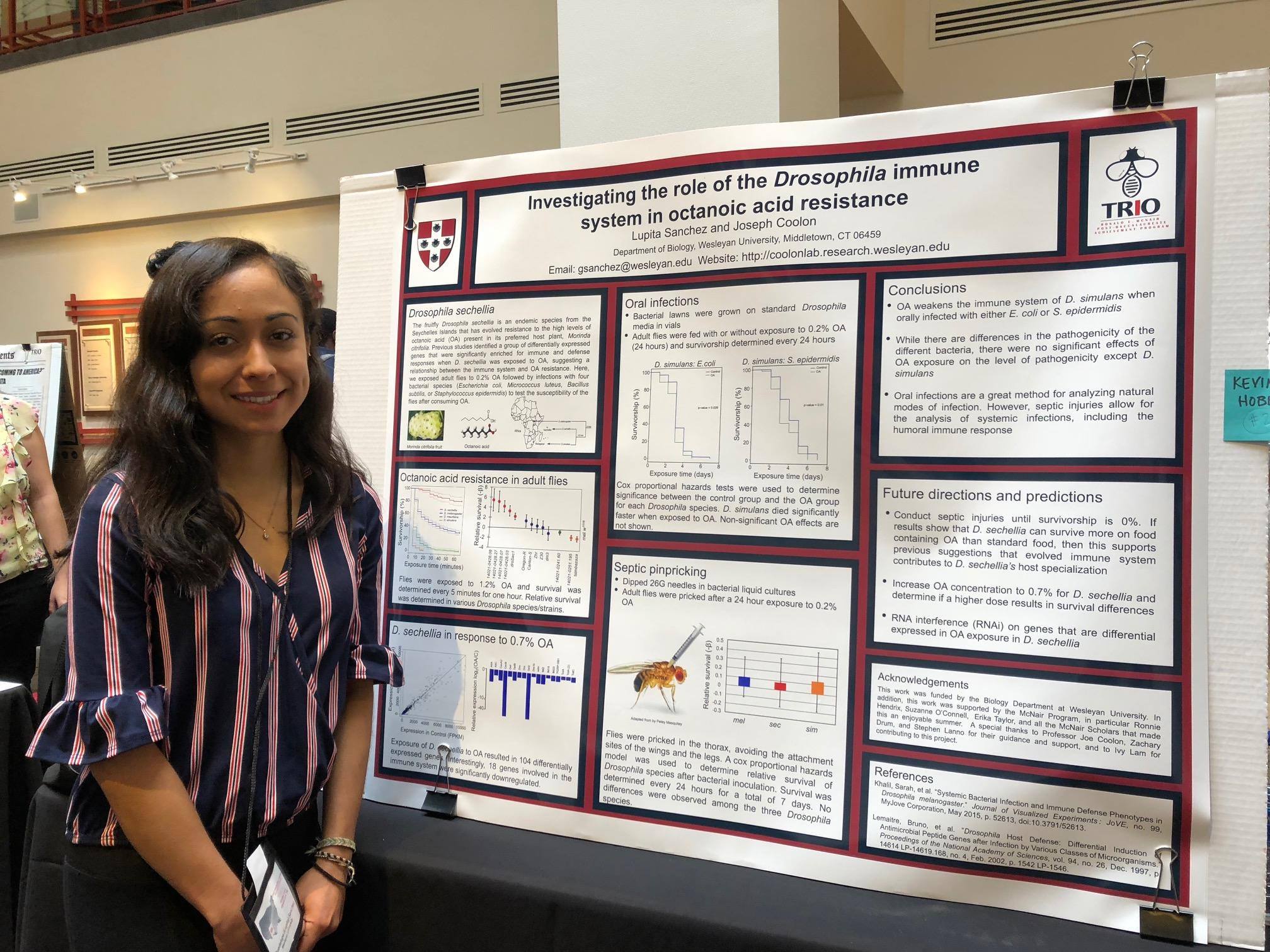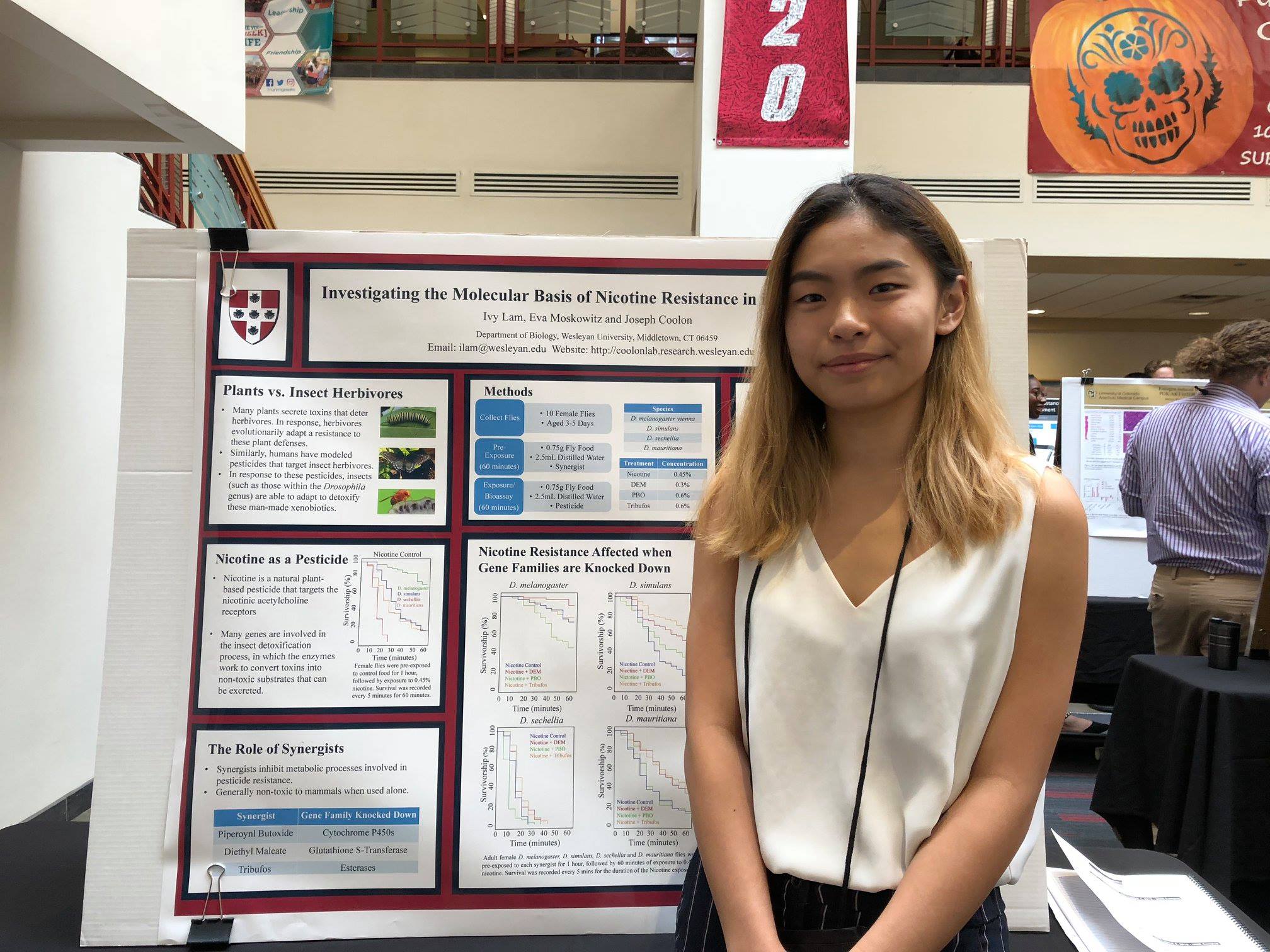 Mukshud Ahmed '19
Congratulations to Mukshud for presenting at the 2018 Wesleyan MB&B Annual Retreat.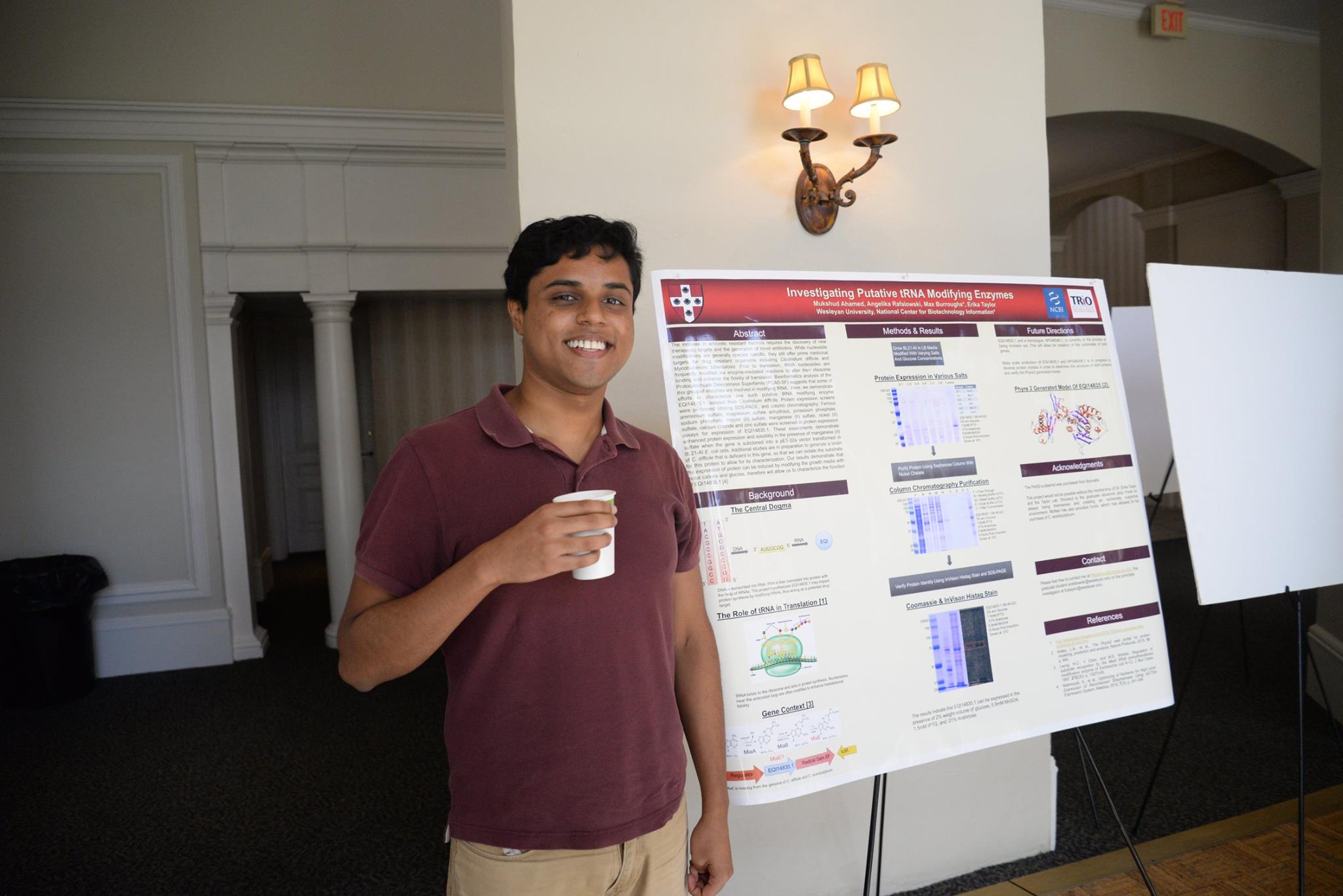 Michael Henderson '19
Congratulations to Michael for a great poster presentation at the 2018 KNAC (Keck Northeast Astronomy Consortium) Student Research Symposium held at Middlebury College.
Eduardo Centeno '19 

Congratulations to Eduardo for receiving the "best student talk" award at the 6th Polar Marine Diatom Workshop (PMDW), held Aug. 6–10 at Iowa State University. To read more about his accomplishment, click here.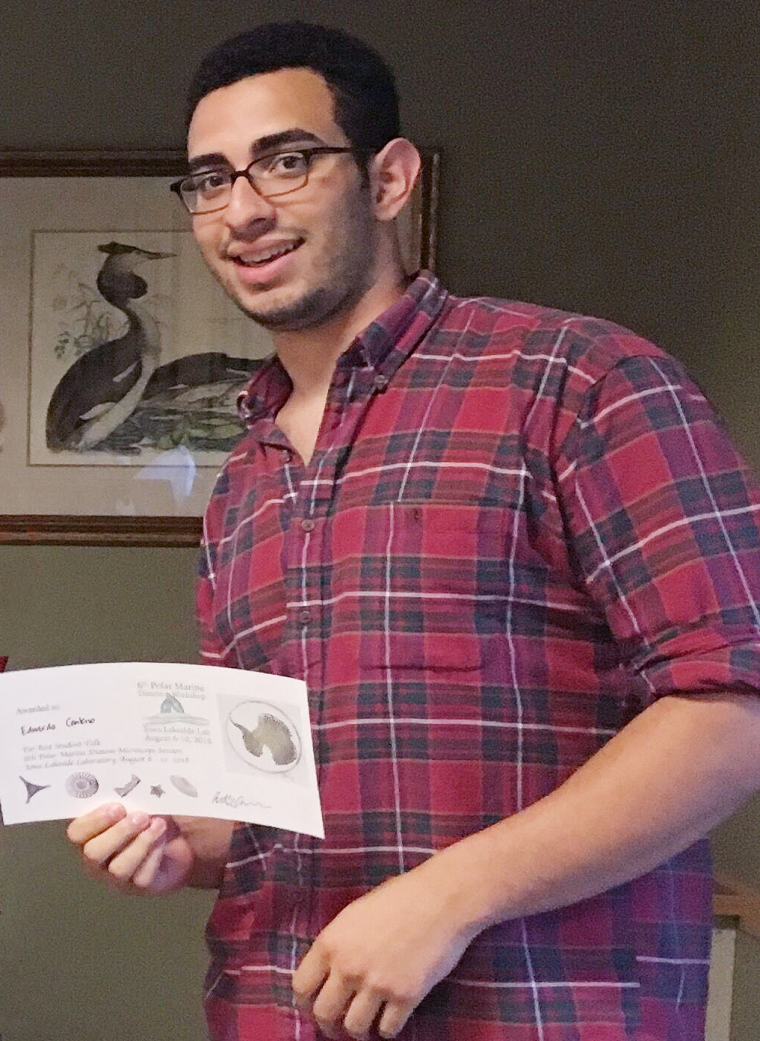 Lucy De Souza '16 

Congratulations to Lucy for presenting her research on culture and humiliation at 2016 Society for Personality and Social Psychology (SPSP) conference in San Diego, CA! Lucy is currently the lab manager for the Culture and Emotion lab which is directed by Dr. Patricia M. Rodriguez Mosquera.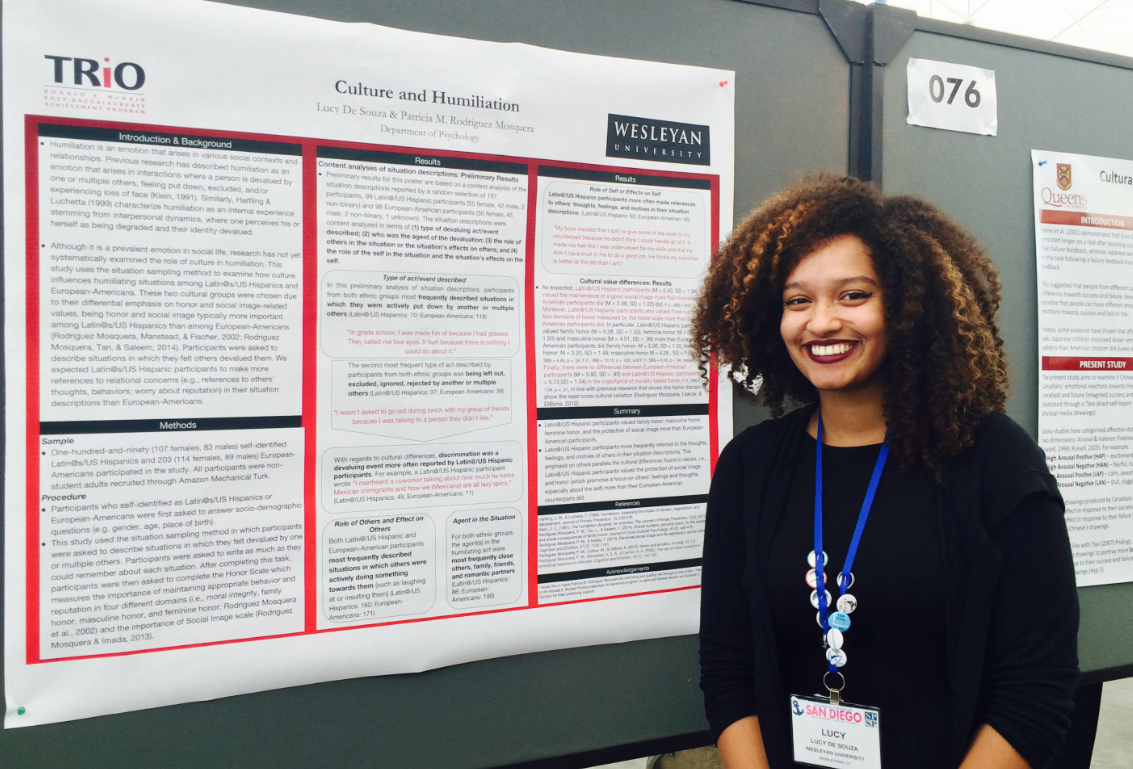 Guy Marcus '13
Congratulations to Guy for being named one of Forbes 30 Under 30 in Science! At Wesleyan, Guy pursued his B.A in Physics major and is currently is a Ph.D. candidate at Johns Hopkins University. His work is centered on developing a further understanding of quantum magnetism.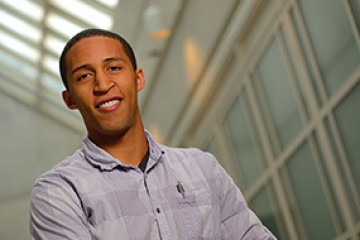 Muna Nahar '09

Congratulations to Muna for completing her Ph.D. in Toxicology and Environmental Health Science at the University of Michigan! At Wesleyan, Muna pursued her B.A in Molecular Biology and Biochemistry. She is focused on combining her interested in toxicology and epidemiology analytical techniques in order to better address current environmental health concerns.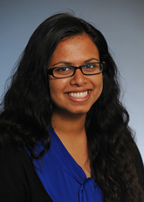 We want to hear about your news too! Be sure to e-mail Ronnie Hendrix,
rhendrix@wesleyan.edu,
 with any updates!