The Jelly Rolls
Wesleyan's Student Chapter of the Biophysical Society meets every other Friday during the academic year and hosts social and educational events throughout the year. 
President, Julissa Cruz Bautista (jbautistacru@wesleyan.edu)
Vice President, Farah Hasanain (fhasanain@wesleyan.edu)
Secretary/Treasurer, Carolyn Sam (csam@wesleyan.edu)
Chapter Sponsor, Candice Etson (cetson@wesleyan.edu)
Complete this google form to join the mailing list.
---
Upcoming Events
Save the Date for the Jelly Rolls Club first general meeting on September 29th, from 3-4pm in Woodhead Lounge. Find out what biophysics is all about. Jelly donuts will be provided!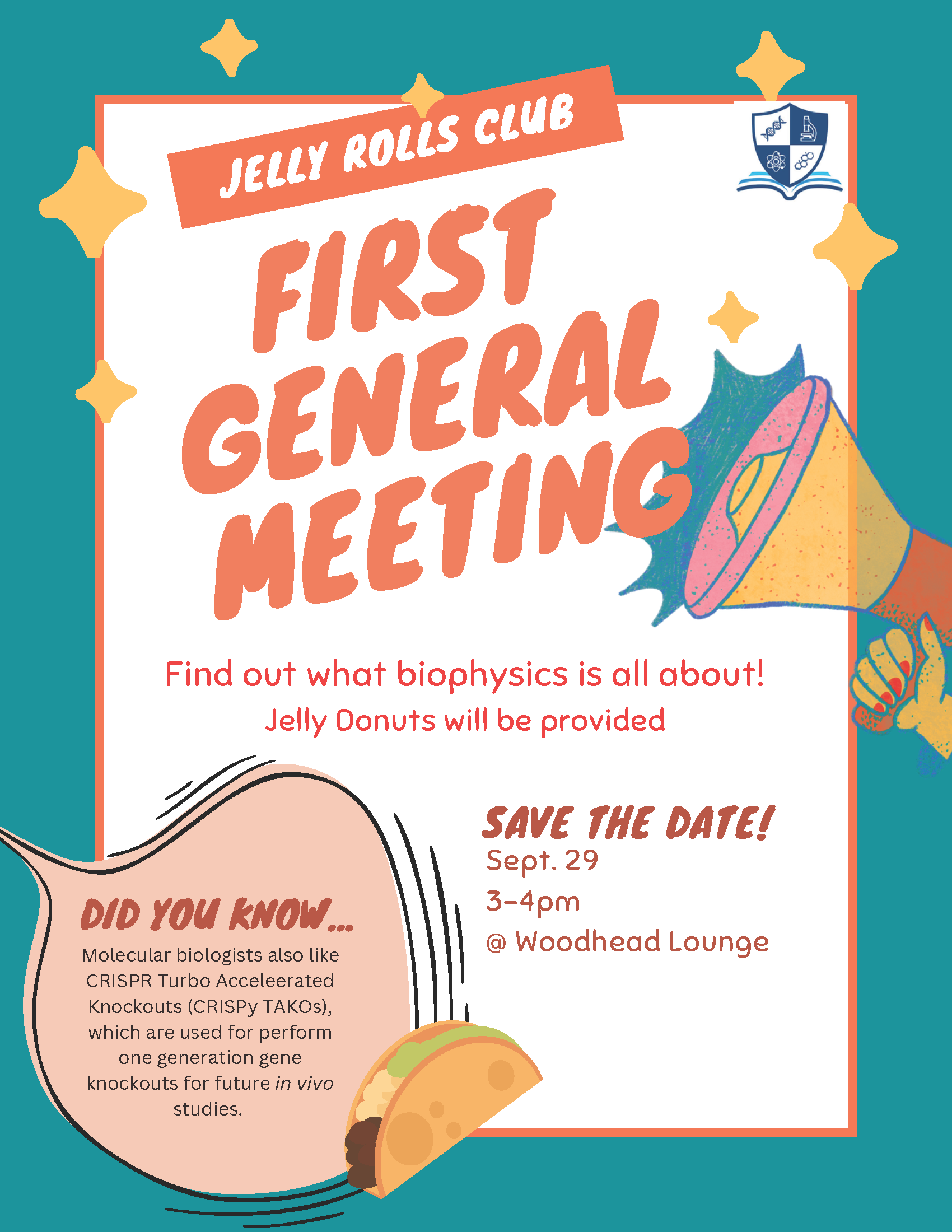 ---
Did you know that proteins can have bizarre names? For example, the protein Pikachurin is a retinal protein named after a Pokemon! Biophysics is the field that applies the theories and methods of physics to understand how biological systems work. Join the Jelly Rolls, Wesleyan's Biophysical Society Chapter! Meetings TBA. Fill out this google form to be added to the mailing list.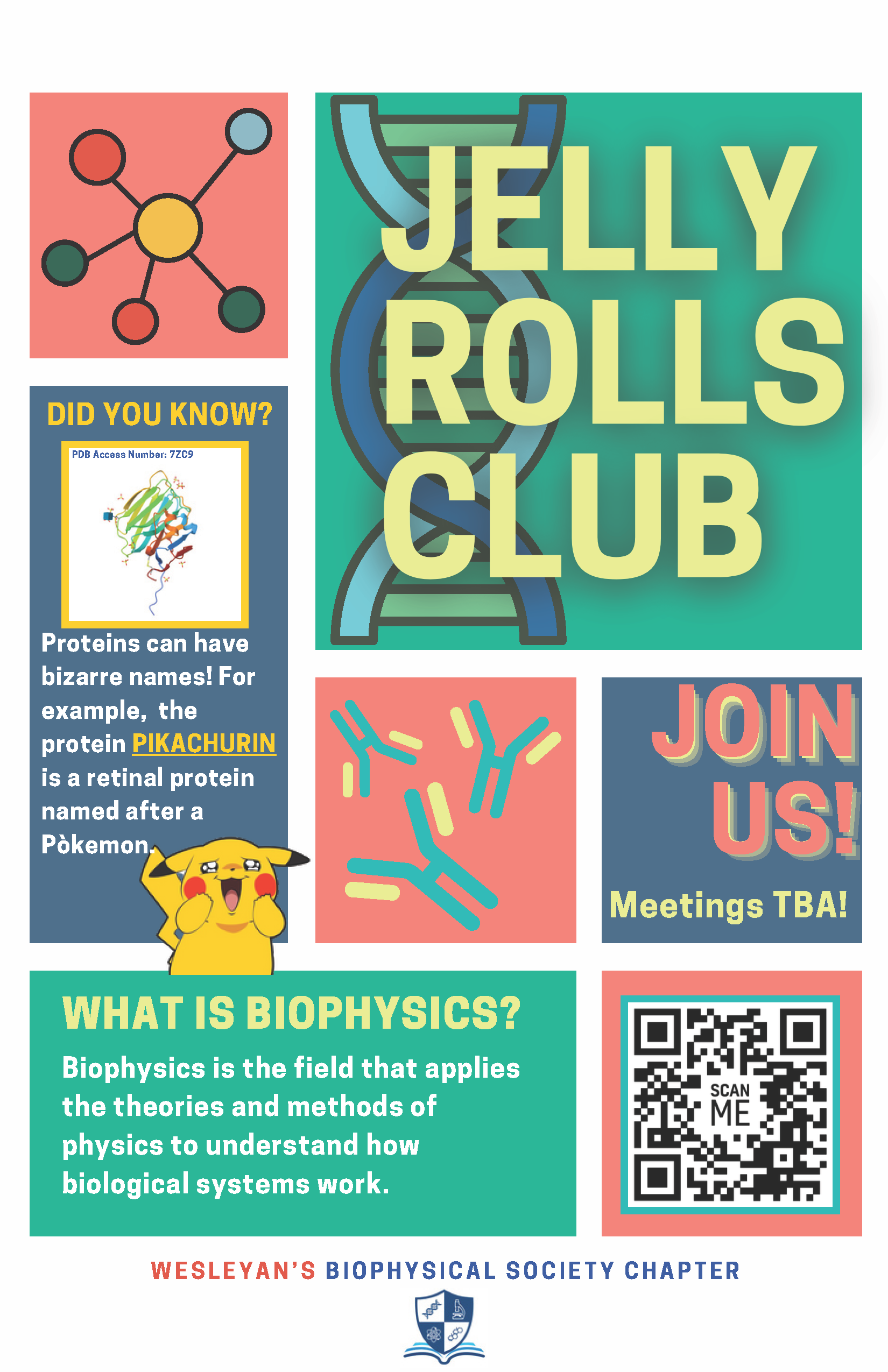 ---
Our Name
The name of the group is an homage to the jelly roll fold protein.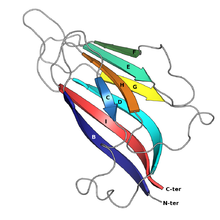 View Recent Jelly Roll Events

The Jelly Rolls will host a Picnic Social on Friday, Jul 14th from 3pm to 7pm on Citrin Field. Please join us!

---

The Jelly Rolls present Science Trivia Night, April 14th, 5pm-6pm, SCIE058

---

Join the Jelly Rolls Friday, March 24, 12:00-1:00pm EDT for a multilingual biophysics networking event! Contact Justin Nguyen with any questions. 

 

---

 

 

---

 

Friday, September 30, 3:00-4:00pm, Hall-Atwater 56

 

---