Registration is closed.
Summer Session 2023 Schedule:
Session I: Wednesday May 31 – Tuesday June 27, 2023 (exams June 28-29)
Session II: Monday July 3 – Monday July 31, 2023 (exams August 1-2)
Registration opens Tuesday, April 4. Wesleyan students will be sent directions regarding registration that week. Non-Wesleyan students must apply as non-degree students and be admitted prior to registering for a course. Email summer@wesleyan.edu to know more.
Full descriptions are available in Wesmaps. Courses and schedule are subject to change without notice. 
Summer 2023 flyer for downloading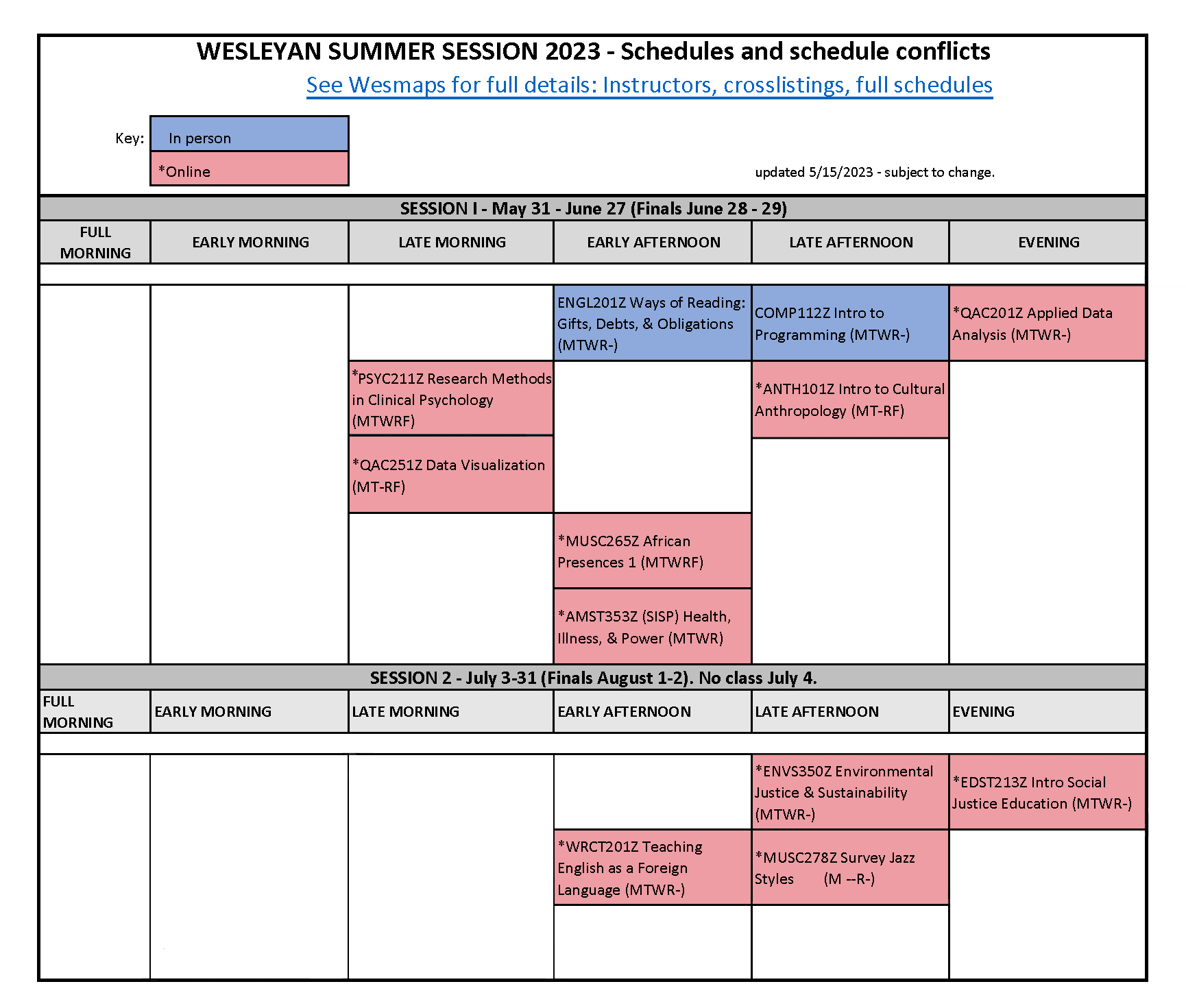 All courses are 1.0 credit except CHEM152Z (0.5 credits). Summer Session may be moved online (if so, some courses above may not be offered). Courses may only be taken for credit; auditors are not permitted in Summer Session courses. Incompletes will not be granted for Summer Session courses. Summer enrollments are processed on a first-come, first-served basis (no seats saved for majors or class years).                          
All information subject to change without notice.