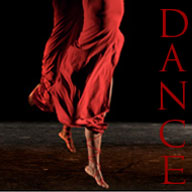 CONTACT US
Michele Olerud

Administrative Assistant, Dance Department
molerud@wesleyan.edu
Dance Office: 860-685-3488

MICHELE OLERUD holds a Bachelor of Art in Dance from University of Maryland, College Park'88 and attended the Boston Conservatory of Music, Dance Theater, as Dance Major 1983/85.  Michele has performed with Jim Henson's/Vee Corporation U.S. tours of "Sesame Street Live" as a "muppet", dancer/performer with Patric Lacroix's Haitian-American Dance Theater, Boston, and University of Maryland's "Improvisation Unlimited" and managed The Dance Complex (prior Joy of Movement Center), Cambridge, MA. Michele has taught and choreographed a diverse range of contemporary dance styles in Minnesota, North Dakota, Connecticut and Massachusetts. Michele is Wesleyan's Administrative Assistant in the Dance Department for over 18 years and enjoys being fully engaged in Dance at WES, meeting new students, guest artists and enjoys time with her family and travelling with her husband and their 3 sons!
Department Information
Wesleyan University Dance Department
160 Cross Street
Middletown, CT 06459
phone: 860-685-3488
fax: 860-685-2844