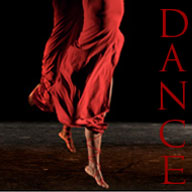 Guest Artists
Abigail Levine

Abigail Levine is a New York-based choreographer and performer whose works have been presented in the US, Cuba, Venezuela, Mexico, Brazil, Canada and Taiwan, at venues including the Movement Research Festival, Mount Tremper Arts Festival, Danspace Project, Center for Performance Research, Roulette, Knockdown Center, Art in Odd Places, Movement Research at the Judson Church, Foro Performática (MX), and SESC São Paulo. Abigail was a reperformer in Marina Abramovic's retrospective at the Museum of Modern Art and has also performed recently in the work of Clarinda Mac Low, Carolee Schneemann, Larissa Velez-Jackson, Will Rawls and Mark Dendy. In 2014, Abigail learned Yvonne Rainer's iconic 1965 work Trio A, coached by Pat Catterson. She holds a Masters in Dance and Performance Studies from NYU and was the 2013-14 guest editor of Movement Research's digital performance journal Critical Correspondence.

Eiko Otake

Eiko Otake is a choreographer, director, performer, teacher, and writer who, for over forty years, has partnered with Takashi Koma Otake as Eiko & Koma. To date, Eiko & Koma have created 46 interdisciplinary performance works on their own bodies, three pieces for other dancers, seven "media dances" (dances specially created for the camera), and seven video documentaries. From 2009 to 2012 Eiko & Koma presented a multi-venue, multi-faceted Retrospective Project that included creating new performance works, installations, exhibitions, and media works; restaging old works; presenting media showings, panels and lectures; as well as publishing a comprehensive monograph of their works. Eiko & Koma have received a MacArthur Fellowship (1996), the Samuel H. Scripps American Dance Festival Award (2004), the Dance Magazine Award (2006), and the first United States Artists Fellowship (2006). Eiko is a Founding Fellow of the Center for Creative Research and has taught or co-taught five courses at Wesleyan University.

Will Rawls

Will Rawls is a choreographer, performer and writer with a non-disciplinary practice of dance, language and installation.  He is the 2015-2016 Creative Campus Fellow in Dance.

Friday Guest Artists
JODY SPERLING

A dancer-choreographer from New York, Jody Sperling is the founder and Artistic Director of Time Lapse Dance. She has created more than 40 works and has performed and taught in the US, Bahrain, Canada, France, India, Ireland, Italy, Netherlands, Nigeria, Russia, Scotland and north of the Arctic Circle. In 2014, Sperling participated in a polar science mission to the Arctic as the first-ever choreographer-in-residence aboard a US Coast Guard icebreaker. During the expedition, she danced on the polar ice cap and made the award-winning dance film Ice Floe. Sperling has forged a unique style inspired by modern dance pioneer Loïe Fuller (1862-1928). Internationally regarded as the leading exponent of Fuller's genre, Sperling is the choreographer, creative consultant and dance coach for the upcoming French feature film "La Danseuse" inspired by Fuller's life. Sperling has performed in the works of other choreographers including Sarah Michelson and Yvonne Rainer. Sperling has served on the Board of Directors of the Society of Dance History Scholars (SDHS) and has presented at the Society's conferences. She holds an MA in Performance Studies (Tisch School of the Arts, New York University) and a BA in Dance and Italian (Wesleyan University). Her dance writings have appeared online and in print in Dance Magazine, The Village Voice, The SDHS Conference Proceedings, The International Encyclopedia of Dance and the award-winning book Birds of Paradise: Costume as Cinematic Spectacle (British Film Institute, 2014).

JUMATATU POE

I am a choreographer and performer based between Philadelphia and New York City who grew up dancing around the living room and at parties with my siblings and cousins. My early exposure to concert dance was through African dance and capoeira performances on California college campuses where my parents studied and worked, but I did not start formal dance training until college with Umfundalai, Kariamu Welsh's contemporary African dance technique. My work continues to be influenced by various sources, including my foundations in those living rooms and parties, my early technical training in contemporary African dance, my continued study of contemporary dance and performance, and my recent sociological research of and technical training in J-setting with Donte Beacham. I produce dance and performance work with idiosynCrazy productions, a company I founded in 2008 and now co-direct with Shannon Murphy. Since 2012, I have been engaged in a shared, multi-tiered performance practice with NYC-based dance artist Jesse Zaritt. Previously, I have danced with Marianela Boán, Silvana Cardell, Emmanuelle Hunyh, Tania Isaac, Kun- Yang Lin, C. Kemal Nance, Marissa Perel, Leah Stein, Keith Thompson, Kate Watson-Wallace, Reggie Wilson, and Kariamu Welsh (as a member of Kariamu & Company). As a performer, I also collaborate with Merián Soto. I am an Assistant Professor of Dance at Swarthmore College.

BERIT AHLGREN

Born and raised in Minnesota, Berit was trained through the Minnesota Dance Theater and went on to St. Olaf College where she received a B.A. in Biomedical Studies and Dance. After graduating in 2005, she returned to St. Paul, MN and joined the newly formed TUDance Company where she performed for the next six years. She was first introduced to Gaga after seeing Batsheva perform in Minneapolis in 2008 and took an instant curiosity to the suppleness and strength that the dancers possessed. In 2011, thanks to the Minnesota Regional Arts Council's "Next Step" grant, Ahlgren traveled to Tel Aviv for the Gaga Intensive summer course and subsequently joined the pilot Gaga Teacher Training Program in the fall of 2011. Since returning to the states, Berit is again performing with TU Dance in Minnesota and touring around the U.S., while basing herself between Minneapolis and Brooklyn, NY.

LUCIANA ACHUGAR

luciana achugar is an Uruguayan choreographer based in Brooklyn. She moved to New York in 1995 after graduating from Cal Arts. In New York, she worked as a dancer with several influential choreographers including Jeremy Nelson, Wil Swanson, Maria Hassabi, Chameckilerner and John Jasperse. From 1999 to 2003, she worked in a close collaborative relationship with choreographer Levi Gonzalez. Since 2002 she has been doing her own independent work. achugar has created seven independent works including PURO DESEO, which premiered at The Kitchen in April 2010 and received a NY Bessie Award in October 2010 for her and all of her collaborators. Her work has been presented in NY at Movement Research's MELT Festival; the Ensemble Studio Theatre; The Latino American Dance: Not Festival Project; CANADA Gallery; Klaus von Nichtssagend Gallery; La MaMa; Abrons Arts Center; Danspace Project and Dance Theatre Workshop; in Minneapolis, MN at the Walker Art Center and The Southern Theater; in Cambridge, Massachusets at the Green Studios and in Uruguay at the Festival Iberoamericano de Danza, the Centro Cultural de España and the Teatro Solis.