Memorial Chapel and Zelnick Pavilion
Memorial Chapel    
 
Wesleyan's Memorial Chapel is a Gothic revival brownstone building that seats up to 530 in traditional pews on two levels.  During renovations in 2003, a pipe organ was desgined and built specfically for the chapel. 
Located at 221 High Street, the multi-denomonational chapel is air-conditioned and fully accessible to those with disabilities.  The rich acoustics of the chapel make it the perfect venue for a wide variety of events.  Weekly religious services are held during the academic year.  All types of civil or religious wedding ceremonies are permitted in the chapel.
The chapel is also a popular location for lectures and concerts.  In addition to the pipe organ that was designed and built for the renovated chapel, a baby grand piano is avalible for use during events.  The chapel is connected to the Patricelli '92 Theater by the Zelnick Pavilion.  This glass atrium offers a unique setting and is often used for receptions following evens in the chapel.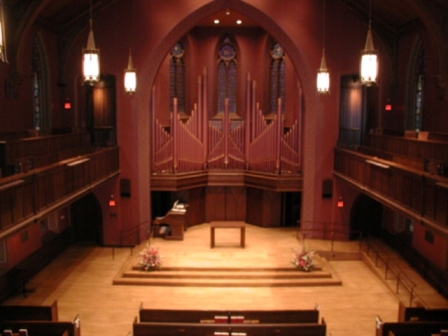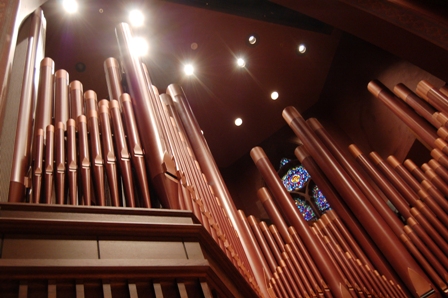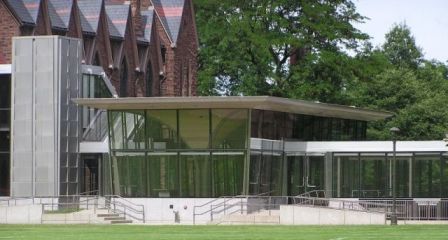 For more information or to reserve the Memorial Chapel contact the office of University Events and Scheduling.
For information regarding the Wesleyan Carillon, located next door in South College, which may be played preceding and following the ceremony, please contact bells@wesleyan.edu