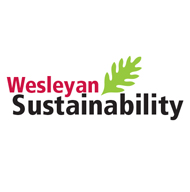 Student Sustainability Efforts
Wesleyan has a number of student groups, projects, and programs that advance sustainability efforts on campus, in the community, and in the world.
Environmental Organizers Network (EON) acts as an umbrella group for all sustainability-focused student constituencies on campus, including student groups, residence halls, program houses, and the WSA. EON organizes campus-wide events, including Earth Week, leads activism trips to Washington, D.C, and publishes the Green Scene, a weekly newsletter of campus sustainability stories and events. EON aims to provide an inclusive framework for any student interested in sustainability issues and happenings in the Wesleyan community. EON has been the launching pad for many student groups on campus, which focus on multiple aspects of sustainability.