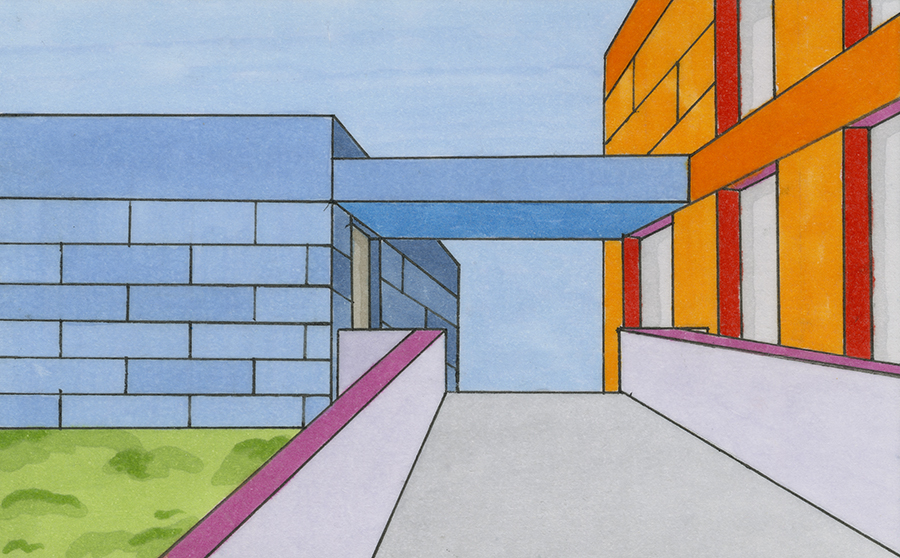 Center for the Arts 50th Birthday Party
Saturday, September 23, 2023 at 2:00pm
Crowell Concert Hall

FREE!

This event will move indoors due to the forecasted rain. 
See a full listing of events and activities.

The Center for the Arts (CFA) opened in September 1973. Join us for an afternoon to celebrate 50 years of the iconic eleven-building complex and the interdisciplinary arts programming they continue to make possible.

The afternoon kicks off at 2pm with a jubilant concert by Brooklyn-based composer and dhol (double-headed drum) player Sunny Jain's "Wild Wild East" (the band's Connecticut debut) in Crowell Concert Hall.

Afterward, move between a variety of activities filling the indoor spaces of the CFA:
screen print your own CFA design
contribute to a collective art activity inspired by conceptual artist Sol LeWitt in the South Gallery of the Ezra and Cecile Zilkha Gallery
take a tour of the underground tunnels that connect the CFA buildings
build human-size paper flowers with artist Deborah Goffe MA '19
experience media works playing on loops in the CFA venues, including Trisha Brown's Skymap, Merce Cunningham's Walkaround Time, and John Cage's Empty Words
stage fantastical photos using items from the Costume Shop
learn how to salsa dance with Rebeca Trevino '24
bring your own instrument to take part in a world music "mash."
Stay for a "cupcake toast" at 4pm in Crowell Concert Hall, with remarks by Joshua Lubin-Levy '06, Director of the CFA, and Roger Mathew Grant, Dean of the Arts and Humanities and Professor of Music, and enjoy other treats throughout the afternoon.

Activities conceived by Noah Shacknai '25, Miles Allen '24, Helen Townsend '24, and Emma Bella Bass-Lawrence '24 in collaboration with the Center for the Arts staff.
ABOVE: Illustration by Isabella Koz '25.