Congratulations Dr. Nooshin Shatery Nejad!
Nooshin Shatery Nejad successfully defended her thesis September 23, 2021. Nooshin worked with Professor Candice Etson and received her doctorate in Physics.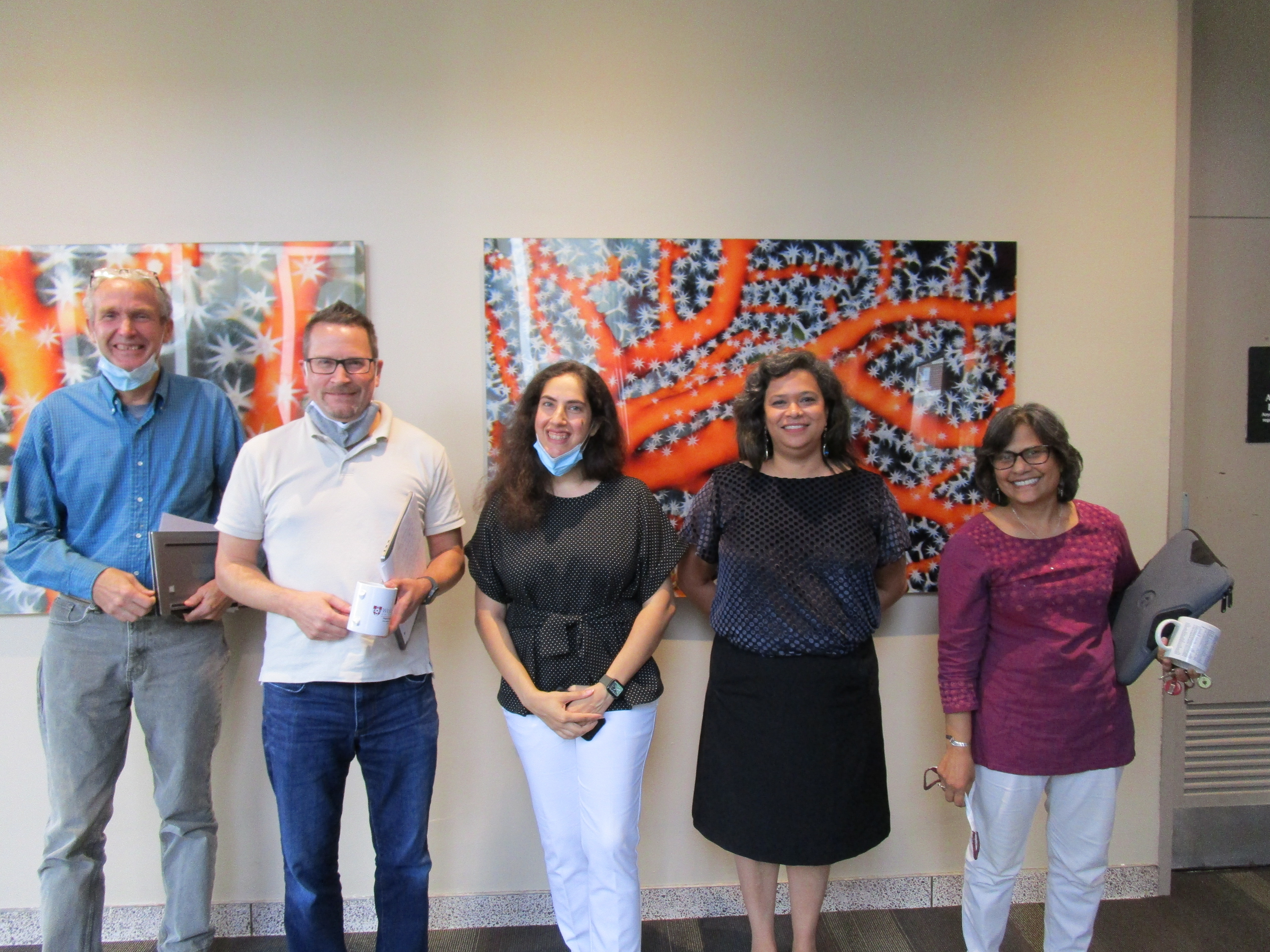 Fred Ellis, Francis Star, Nooshin Shatery Nejad, Candice Etson, Ishita Mukerji
---
Lin '22 Wins Poster Awards at Two Conferences
During the 65th Biophysical Society Annual Meeting held virtually Feb. 22–26, 2021 Shawn H. Lin '22 was honored with an Undergraduate Poster Award for his work on "Elucidation of Interactions Between Integration Host Factor and a DNA Four-Way Junction." Lin, a Wesleyan Freeman Scholar, is among only six undergraduate students internationally to receive the award.
Lin won a second award from the American Society of Biochemistry and Molecular Biology, announced April 28, 2021, in the category of DNA, Chromosomes and Gene Regulation. 
Lin's advisors are Ishita Mukerji, Fisk Professor of Natural Science, professor of molecular biology and biochemistry, and Candice Etson, assistant professor of physics. You can see the poster on Wesleyan's blog here.
---
David R. Langley, Senior Director of Platform Chemistry, Arvinas, Inc. & Max Tishler Professor of Chemistry, Wesleyan University elected to the Connecticut Academy of Science and Engineering | Press Release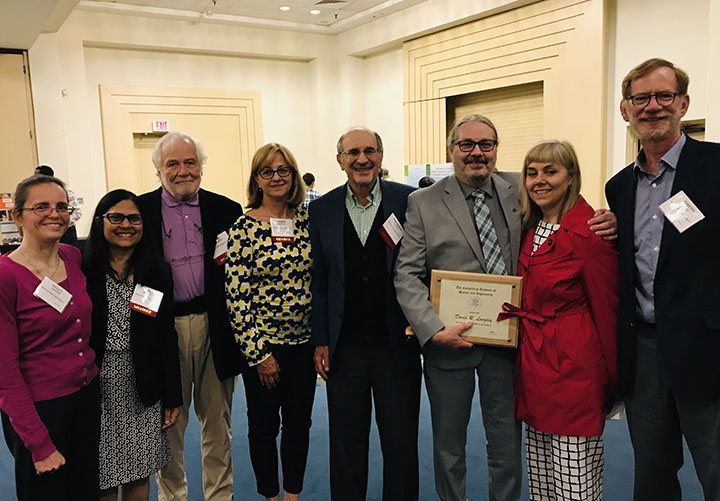 Colleagues Kelly Thayer, Ishita Mukerji, David Beveridge, Jan Naegele, Frederick Cohan, and Joseph Knee attend 44th Annual CASE Meeting and dinner May 28, 2019 to support Dr. Langley.