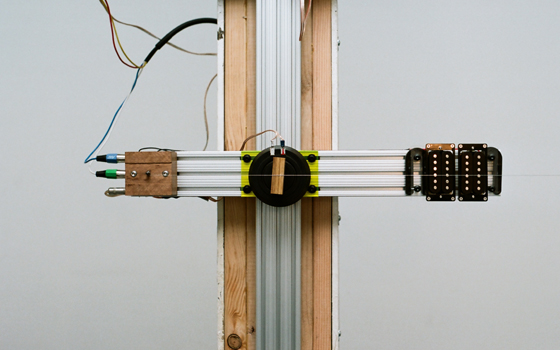 Daniel Fishkin: Transcriptions
Tuesday, October 28, 2014 at 9:00pm
World Music Hall
FREE!
"Daniel Fishkin is an artist with the kind of tenacity that is mostly reserved for politicians and mountain climbers."
—Flavorwire
Graduate music student Daniel Fishkin presents a diverse program of American avant-garde composition and the experimental canon, filtered through and radically reinterpreted by invented instruments.  Daxophone (played by drawing a bow over a thin piece of wood), 20-foot piano strings, and oscilloscopes (electronic test instruments) combine to create new timbral real estate for iconic pieces. Featuring graduate music students Dina Maccabee, Ron Shalom, Cleek Schrey, and Peter Blasser; and alumni Adam Johnson '14, Gabriel Greenberg '14, and Noah Rush '14.

A World of Arts in the Heart of Connecticut