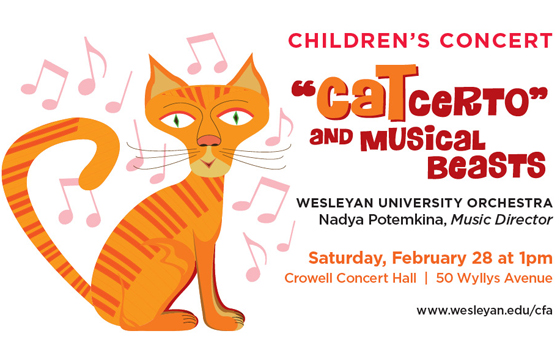 Wesleyan University Orchestra: CATcerto and Musical Beasts
Saturday, February 28, 2015 at 1:00pm
Crowell Concert Hall
FREE!
A children's concert featuring very special guest Nora The Piano Cat and an orchestral suite from the animated Disney/Pixar movie Up! (2009), performed by the Wesleyan University Orchestra under the direction of Adjunct Assistant Professor of Music Nadya Potemkina.
A World of Arts in the Heart of Connecticut