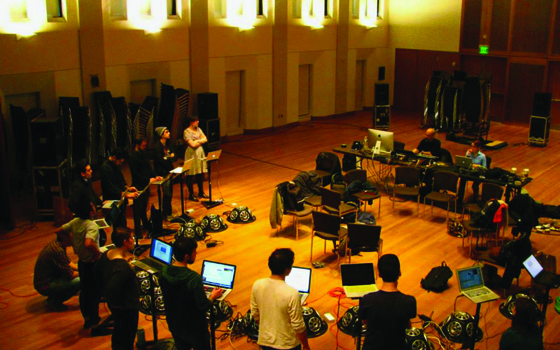 Toneburst Sampler Concert
Monday, March 5, 2018 at 8:00pm
Ring Family Performing Arts Hall
FREE!
Wesleyan's Toneburst Laptop and Electronic Arts Ensemble performs new works for live electronics under the direction of Associate Professor and Chair of the Music Department Paula Matthusen. Featuring works by Seth Cluett, Jenny Olivia Johnson, Paula Matthusen, Ryan Ross Smith, and Doug Van Nort. 
A World of Arts in the Heart of Connecticut