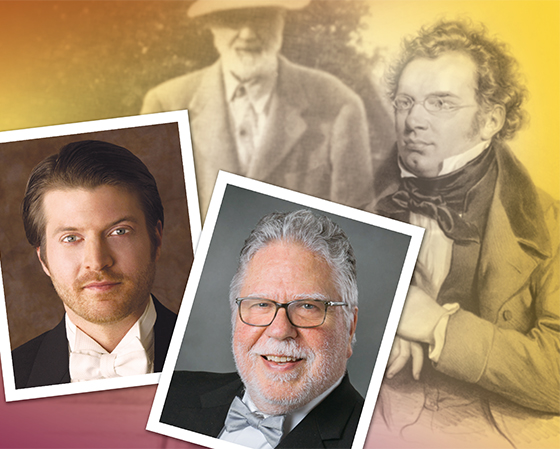 Songs by Schubert, Ives, and Bruce
Sunday, April 22, 2018 at 7:00pm
Crowell Concert Hall
FREE!
A concert of songs by Franz Schubert, Charles Ives, and the song cycle Whitman Fragments by John Spencer Camp Professor of Music Neely Bruce. Featuring Christopher Grundy, baritone.
Pictured above, clockwise from top: Charles Ives; portrait of Franz Schubert by Josef Kriehuben, 1846; Neely Bruce; and Christopher Grundy.
A World of Arts in the Heart of Connecticut